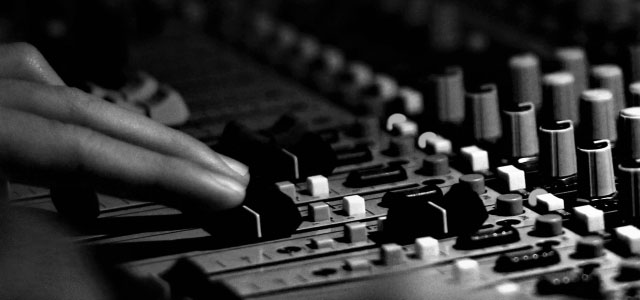 If your congregation is a portable church that meets in a secular space each weekend, like a school gymnasium, community center or outdoor space, you're probably spending hours loading and unloading equipment. Being a portable church can have its challenges, but audio doesn't have to be one of them. Let's explore the gear you'll need to fit your unique needs, streamline your set up, and do it all while wisely stewarding your congregation's resources.
All-In-One Portable Sound Systems
All-in-one options can make your money go far. Products like the Anchor Audio Liberty feature wireless and Bluetooth capabilities, which reduce the amount of equipment to buy and lug out of storage each weekend.
Products like the Yamaha StagePas 400i and the Fender Passport offer high-quality sound in a lightweight, affordable package. All are great options if you want to mix your audio in the same unit as your speaker.
Audio Mixers
At the low budget price point, you'll want to look at the 8-16 channel Analog mixing board options, such as the Mackie VLZ4 Series, Yamaha MG, Soundcraft EPM or Allen & Heath ZED. These merchandisers offer mixers under $500 that are compact in size, and deliver proven performance and flexibility, which make them ideal for lectures, bands and more.
You can buy more flexibility at a higher price point. If your congregation can spend $1,500 or more on a mixer, go for a 16, 24 or 32 channel digital board. The options seem endless, but some great choices for 32 channel boards include the Behringer X32, Midas M32, Allen & Heath QU or GLD series, Soundcraft SI, PreSonus StudioLive, or the Yamaha CL and QL series.
Speakers
Powered speakers will help with setup and teardown. It will reduce the complexity and time required ahead of any service. Some quality options at a $700 and lower price point include the Mackie Thump, JBL Eon or Electro-Voice ELX. Plus, they will pair well with your audio mixer options above. If you're planning to mic a full contemporary worship band that features electric guitar, then at minimum you'll need 12-inch mains with subwoofers. We recommend QSC K or KW, Electro-Voice ELX, or PreSonus StudioLive.
Subwoofers
We recommend 15–18 inch powered models that match your top speakers. Try to keep the speaker manufacturers the same, and preferably the model series as well. They have built-in crossovers and amps that are specifically matched to the output characteristics of the subwoofer. Some good options include the Mackie Thump-18S, Electro-Voice ETX-15SP, JBL PRX418S or one of the many options from Bose.
There's more equipment on page two!