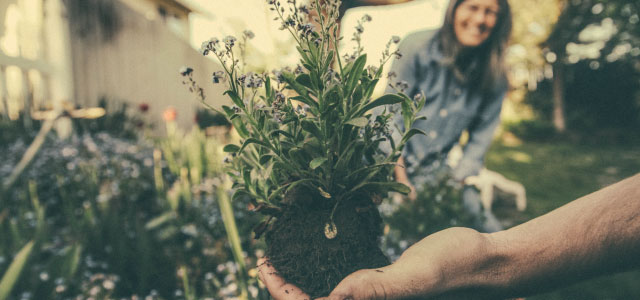 I first visited a Vineyard church in 1991 and I experienced grace, truth and love that broke through my walls and brought healing to my soul. It was a church that did what they said they believed. No one was excluded from having an opportunity to "do the stuff." Now I'm church planting, in my 50s!
There I was invited into a relationship with God and into participation in doing the works of Jesus. I was raising four active boys, one with special needs. As a stay-at-home mom my days were full, but I spent time being mentored and was released to lead small groups. My desire was to help people find freedom in Christ like I had experienced.
In 2004 my world changed when I was invited onto the church staff as a counselor to oversee ministry development. Two years later, at 43 years old, I became licensed as a pastor. It was freeing to be part of a church that embraced my gifting and where my gender or age were not barriers. I was excited!
Not everyday was rainbows and unicorns. I watched people get up and leave as I preached. I had couples request a different pastor to do their wedding ceremony solely because I was a woman. There were biases to overcome and sometimes I was avoided altogether, but I felt empowered to serve and lead in my gifts.
In 2017, God invited me into a new adventure of planting a multi-site campus of the Pathway Vineyard Church. I was 55 years old and had been married for 34 years. I was a mother of four grown sons and a grandmother of six. My mom was dying from brain cancer and my dad had advanced Parkinson. The timing seemed impossible and ridiculous! I thought it was crazy, but I said yes.
I knew I'd have to move to a new town, but I also knew that in the kingdom change doesn't have to be unnerving. We sold our home of 20 years, moved to Gray, Maine, and planted the new campus. It was exhilarating as God took care of the details as we followed him.
I am having the time of my life as the Campus Pastor. I love my little house in the country and our church family in Gray. I love how the Vineyard gave this middle-aged, almost seasoned saint a chance. I am comfortable in my skin and free to pursue what God is inviting me into.
One year into this plant and I have an amazing team around me; young and seasoned, men and women, working together for one goal to spread the good news of the gospel and to help people understand who they are in Christ and the freedom and healing that brings.
About the author:
Pauline Powell visited Pathway Vineyard Church in Lewiston, Maine, in July of 1991 and found her church home. A registered counselor and biblical counselor, Pauline joined the pastoral staff in September of 2004 to oversee Ministry Development. For the next 13 years Pauline oversaw Ministry Development, Life Groups and Pastoral Care. A systemic thinker, she helped develop avenues for individuals to get and stay connected in their discipleship with Christ as well as the community of the church.
In 2017 Pauline planted a multisite campus in Gray, Maine. Pauline and her husband, Rick's, desire is to help people "bump into Jesus" so that they then might find the wholeness they are seeking and in turn, become effective in impacting Central Maine for the Kingdom of God. Pauline is currently being trained in Spiritual Direction in the Sustainable Faith program. Pauline and Rick have four grown sons, three daughters in law and seven grandchildren.
This article first appeared in Multiply Vineyard.