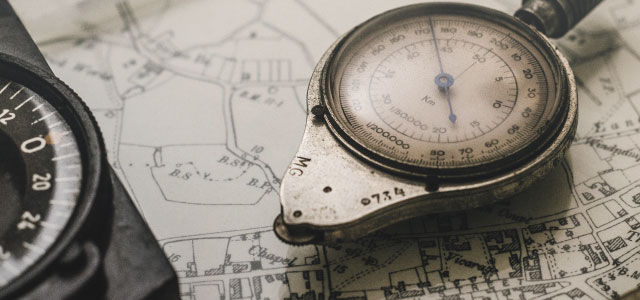 Pastor Tip for Navigating Dementia #3:
Be ready to help when needed.
Connect with folks in the congregation on similar journeys and consider facilitating or establishing a support group. Have resources available to your community—and be willing to broach difficult subjects, such as power of attorney, health directives, living wills or trusts, Medicaid, and any legal ramifications of decisions.
It was hard to detect the disease in Dad. He looked "normal." Generally, he acted "normal," and mostly his conversations were "normal." But to reconcile a life-threatening disease that wasn't visible was excruciating. It "looked" like mental illness, and to anyone with pre-conceived stereotypes of mental illness, it can be a terrible blow. It's easy to hide it and deal with the descent privately and painfully, choosing not to see or acknowledge it.
But it is infinitely better to recognize and address the disease—and remind yourself that even though how you interact with or relate to the sufferer may change, Jesus' eternal love for them has not. Nor should yours.
The Zulu people of South Africa have a traditional greeting, given in two parts. When two people meet, they look intentionally, meaningfully into each other's eyes:
The first person says, "Sikhona" (I am here to be seen).
Alzheimer's says, "I desperately need you to recognize me."
The second person replies, "Sawubona" (I see you).
Our response should be letting God empower us to say, "I recognize and will advocate on your behalf."
Pastor Tip for Navigating Dementia #4:
Treat Alzheimer's sufferers and caregivers with utmost dignity.  
No matter the current situation, this person has lived a full life and deserves to be treated accordingly. When visiting, talk of youth or earlier memories, as those often seem to be the last to go. Recognize that it's extremely lonely and incredibly difficult for caregivers, and you must try to understand the unique stressors the situation causes.
How desperately the Alzheimer's sufferer needs to be truly seen and the caregivers must be recognized and supported. With God's strength and courage, you can look and genuinely "see" them as those loved by God and who we must continue to love and serve.
"Open my eyes that I may see wonderful things in your law." (Psalm 119:18, NIV)
Jesus can provide the conviction to see with His eyes and have the strength for what lies ahead. The Lord can help you to always "see" with your eyes and be unhindered by any physical trappings of this world or temporary suffering.
"Blessed be the God and Father of our Lord Jesus Christ, the God of all comfort. He comforts us in all our affliction, so that we may be able to comfort those who are in any kind of affliction, through the comfort we ourselves receive from God." (2 Cor. 1:3–4, CSB)
This article is an excerpt from Joni's book, 43 Junctures with Jesus: Encouragement for Caregivers