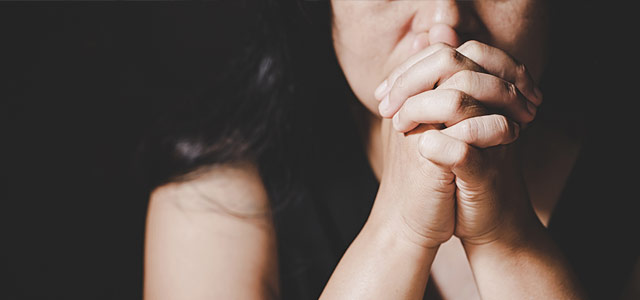 What do you think is the hardest prayer to pray?
Have you ever been stuck in life? I know I have. We get stuck trying to decide for our family, career, a trip, major in college, or what school to put our kids in. I think one of the most common things I see among people right now is the feeling that their life isn't going anywhere, that it is standing still. Another way to put it is the feeling that life isn't going the way you expected it to go. If we aren't careful, we get cynical and bitter when life doesn't go how we planned or hoped.
It is easy to get cynical and bitter when it comes to faith and prayer.
For some of us, you have had a life-changing experience with Jesus. The encounter was so real and vivid that it was life-changing. If you're reading this, you probably want that, this sense that God is in your life, active and on the move. You want your life to count, to matter, to be part of something significant.
But many of us miss it.
And for a simple, but surprising reason.
Control.
The path to our greatest hopes and dreams is through the door of surrender.
In Matthew 6, when Jesus' disciples asked him to teach them to pray, he prayed like this:
This, then, is how you should pray:

'Our Father in heaven, hallowed be your name, your kingdom come, your will be done, on earth as it is in heaven.
We are to pray for God's kingdom rule, God's kingdom influence. This is the battle of surrender. Will I take the lead, or will I submit to God's rule in my life and world?
What I find fascinating is how Jesus gives us three areas to surrender:
Give us today our daily bread.
And forgive us our debts, as we also have forgiven our debtors.
And lead us not into temptation,but deliver us from the evil one.
We are to surrender:
Our daily needs, worries, anxieties that we have each day, what keeps us up at night.
The things that keep us up at night are huge, but things we can and should let go of. But this is the crux of prayer and surrender.
Trust.
Will I trust that God is in control? That God has the world, my world, in his hands so I can go to sleep?
Forgiveness of others. We are surrendering our hurts and situations with people.
Forgiveness might also be forgiving yourself. Many times, we carry the guilt that Jesus has taken away.
Surrender is the hardest prayer to pray. Surrender is choosing to do what God asked me to do, to forgive. Until I surrender, I am stuck.
Temptation, desires, wants, addictions.
When we give in to temptation, we are disengaging with God; we are pulling away. What if, when you are tempted, you prayed and gave it to Jesus?
Surrender, to me, is the hardest prayer to pray because it is all about trust.
This article originally appeared here, and is used by permission.