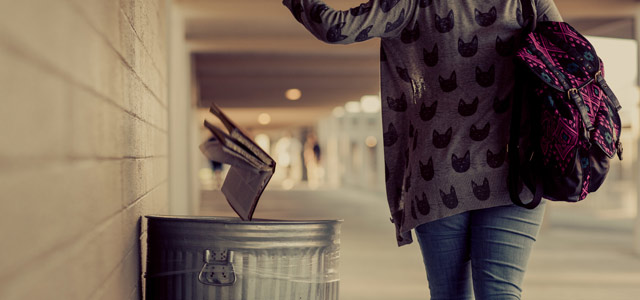 The rise of the nones (those claiming no religious affiliation) just keeps rising. To quote the Religion News Service, "The United States is steadily becoming less Christian and the number of people with no religion is rising. Those are the twin headlines from the latest Pew Research report… which shows a dramatic decline in American religious habits over the course of a decade."
In short, Pew's research finds that two-thirds (65%) of Americans describe themselves as Christians, down from 77% in 2009. It also shows that the number of Americans who say they have no religion – the nones – has risen to 26%, up from 17% a decade ago.
If your mouth isn't open, it should be.
"The rate at which Christians are declining is very striking," said Greg Smith, associate director of research at Pew. "And the share of Americans who have no religion is growing very rapidly, which is just as striking."
I do not understand those who resist these figures.
Some feel that the rise of the nones is an affront to the vibrancy of the Christian faith, and so they resist the data. Well, the rise of the nones is a blow to the vibrancy of the Christian faith—meaning, its acceptance by our contemporary culture. But that has nothing to do with the Christian faith itself. Don't confuse vibrancy with legitimacy. The Christian faith is true and right and good, but none of that is linked with its decline in a fallen world.
Let's just say, again, that facts are our friends. And the facts are that the rise of the nones is not only real but growing.
And that the Christian church in the Western world needs to consider itself behind enemy lines,
… and strategize accordingly.
This article originally appeared here, and is used by permission.