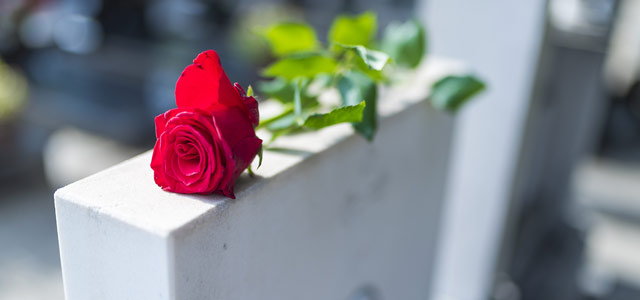 A lot of energy and money can go into keeping a church on life support. But what if it would be better to let that church experience death with dignity so that it can have a lasting legacy? A dying church doesn't necessarily mean that it's a failing church. Should you let a church die? Death and failure are not the same thing.
The mission of the church is not to build a sustainable business that is annually profitable for shareholders. The Church is not a business, it's the body of Christ and the mission of the Church is to help people meet, know and follow Jesus.
It is very possible for a declining church that is in the maintenance phase or preservation phase of their lifecycle to begin a new lifecycle of growth and impact in a community (for more explanation of the lifecycle phases of a church check out The Unstuck Church). However, churches that are in the life-support phase rarely recover.
When a church ends up in the life-support phase of the lifecycle they are headed towards one of two possible scenarios. They are either going to close their doors or experience some kind of relaunch (typically as a completely new church or a new campus of another church).
Unfortunately, many churches would choose to close their doors entirely than experience a relaunch or rebirth. It's the attachment to the past, though, that leads to the church's ultimate demise. Traditions win over adopting new approaches to ministry and experiencing life transformation. Personal preferences crowd out sacrifice and full devotion to helping new people meet, know and follow Jesus. Attendance dissipates and finances to keep things propped up eventually run out.
According to the scriptures even King David served his purpose in his time and then died (check out Acts 13:36). So, what's a church to do if they're in the life-support phase and they're headed towards a certain death?
Let a church die & Invest in a Start Up
There are many existing church facilities in geographic areas around the country where the value of real estate is cost prohibitive for a church planter to begin a new work. That growing cost could actually become a ceiling that prevents new church plants to flourish in high dollar real estate markets. That new work would be greatly accelerated and have a better shot at success if a church on life support was willing to have the foresight to hand over their facility and remaining assets to a church planter and core team that has identified that location as a strategic opportunity.
Let a church die & turn over the keys
Another option to let a church die is to become a campus of a growing multisite church in the region. Many large growing multisite churches have a proven track record and the expertise needed to navigate this kind of a move.
Let a church die & reinvest the remaining assets
Denominations have a tremendous responsibility and opportunity in today's church climate. With many smaller denominational affiliated churches already in, or headed towards, life-support denominational leaders can liquidate these assets to remain in existence (and essentially cannibalize themselves) or let a church die and reinvest these assets into new Kingdom expansion.
All of these options let a church die not only with dignity, but with their last act to deliver great Kingdom impact to the next generation. There can be dignity in death, particularly when led through in an honorable and healthy manner. While I would rarely advocate for the closure of a church, there are moments where it is the wisest course of action.
This article originally appeared here, and is used by permission.