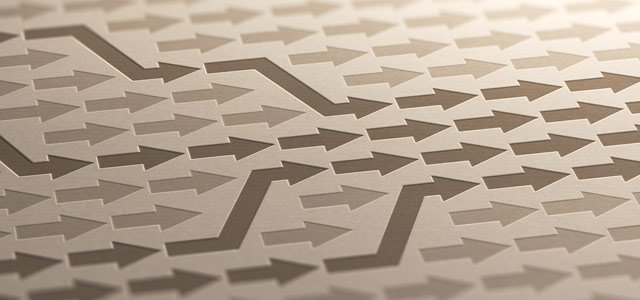 Church mergers are a hot topic. Is your church healthy but considering merging with another church? Are you a multisite church that is thinking about helping another church through a merger and adding a campus at the same time? Are you part of a struggling church that is looking at the potential of merging with another church in your community? 
Over the last 10 years, church mergers have heated up and become a palatable topic for discussion, and what was once a taboo subject now seems to be a favorite topic of conversation among church leaders nationwide. A sizable number of multisite churches are considering merging and one recent study revealed that a third of all multisite church campuses exist because of a merger. 
But how do you know if merging is the right next step for your church?
During my own ministry career, I've played a direct role in facilitating two mergers with churches that joined us to become campuses. Each time, the process required the leaders of our ministry team (myself included) and those of the joining churches to undergo an internal transformation. In my own heart, I had to get to the point where I was willing to do whatever it took to see the incoming church succeed. 
Through the dialogue and conversation of this process, I found myself increasingly seeing the merger as an opportunity for us as a church. I got to the point where I just loved these people and wanted to see something positive happen. My own conviction led me to realize that the fundamentals of my own church needed to change in order to restore its original passion for reaching the community. Likewise, the leaders of the churches that joined us came to realize that a significant and necessary change on their part needed to take place. They realized that in order to reach new people, a type of death of their original church was required.
We often talk about church mergers using rebirth language because it supplies a framework for understanding what a healthy merger could look like, especially since both sides of these merger conversations need to experience a transformation of heart. There is a palatable sense of resurrection that needs to take place in the life of a church to experience the new life that is on the other side. We come as lead churches thinking that we want to do whatever it takes to serve, care and love for this community of believers. But because we see that brighter future ahead for our communities as they join together, it requires us to lay down what we've done in the past.
As I think about your church and what it might take for you to engage in a successful merger, there are a few things that came to the surface as warning signs against merging. My desire is that you would be a part of healthy, thriving church mergers. The two mergers that I was directly involved in resulted in a more than 20 times return on attendance, new life through baptisms, kids in church that hadn't been in there in years, and all kinds of other amazing things. But if you're thinking about a merger, I would advise you consider these five warning signs carefully before you step forward into one.
5 Red Flags for Church Mergers
1. Too Far Away
The greatest success factor in the health of a merger is the lead church's ability to invest a large, healthy volunteer core that is able to breathe new life into the joining church. 
Oftentimes when a church has atrophied, the volunteer community has withered as well. If this new campus is too far away from your existing community, it will be difficult for you to inject a renewed sense of vitality into that community. If the distance between the two communities is too great, you won't be able to ensure that a solid group of volunteers can serve that community well in the days ahead. 
Measure the distance between the two locations and plot your volunteers onto a map to see how many you might have at the new location. Let the data determine whether you have an existing community that could be a part of the merged campus.
2. A Cultural "Misfit"
It all comes down to the culture and vision of the church. 
What has God called your church to do? Require these conversations to take place to discover how strongly the joining church aligns with its own mission and vision. If there isn't a fundamental understanding about why the church exists and what its role is in the world, it will set up the post-merger dynamic to drag down the mission of the church. Your conversations need to be united about what the mission of the church is and then focused on doing whatever it takes to achieve it. From my perspective, the church is the only organization in the world that exists for the people outside its doors, and the conversation needs to stay focused on that.