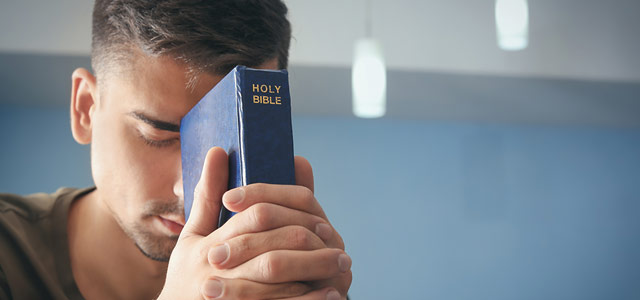 Friends, let me tell you: the struggle is real. We all go through challenges. Because you've chosen to step in, or move into, the position of a leader, you're experiencing more struggle than the average person. Not only do you have the weight of your personal life on your shoulders, but you also have the weight of your organization's struggles on your shoulders. Below you will find 10 Bible verses for struggling leaders. These Bible verses will encourage and uplift you. They will remind you to keep going.
This is weighty. This is heavy. And this can tear you down. If you are among the number of struggling leaders you don't have to let the weight of this world destroy you. There's more to this life than work and money.
Whenever I begin to feel stressed, I try to look towards the ultimate source of inspiration: The Bible. This book of wisdom is powerful. You can harness the words written thousands of years ago to remind you of God's promises to and for you.
10 Bible Verses For Struggling Leaders
1. Psalm 46:1 – God is our refuge and strength, an ever-present help in trouble.
Struggling leaders (all leaders, really) face trouble every day. These troubles can break us down and make us question whether or not we want to continue to face them.
Here, we're reminded God is a refuge and strength. He is there when we are in trouble.
Be encouraged that God is with you today, tomorrow, and always.
2. Psalm 27:1 – The Lord is my light and my salvation; whom shall I fear? The Lord is the stronghold of my life; of whom shall I be afraid.
Things may not be going well at the office for you. You may feel like everyone is out to get you. This feeling may even be true.
The good news is you don't have to fear. You don't have to be afraid.
There's a God who is fighting for you. He is standing beside you. All struggling leaders need to know He is the stronghold you can run into when life is crazy.
3. Matthew 6:34 – Therefore, do not worry about tomorrow, for tomorrow will worry about itself.
The pressures of leading others can make us worry about the future. Your mind will race with questions that you won't be able to answer until the future presents itself.
Matthew 6:34 reminds us to stop worrying. Worry is not good for our hearts, mind, soul, or body.
Struggling leaders need to put aside the worry for tomorrow.
4. John 14:27 – Peace I leave with you; my peace I give you. I do not give to you as the world gives. Do not let your hearts be troubled and do not be afraid.
There are so many leaders out there who don't have peace. They've replaced peace with worry, frustration, anger. They're ready to pop because they've given away their peace.
Reclaim your peace. Know you've been given peace.
Struggling leaders don't have to be troubled or worried. God has given you a peace that passes all understanding.