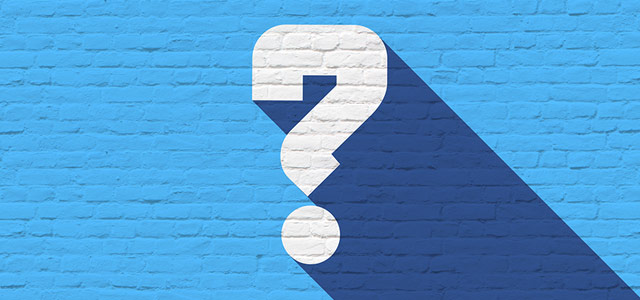 I've learned by experience there are two important questions every leader needs to ask.
Recently, I've sat in several meetings or talked with different leaders, and the same situation has been repeating itself.
Imagine this scenario.
A team or church feels like they need to hire someone or add someone to the team, so they start brainstorming ideas. Who can we add? Names begin to get thrown out, and all of a sudden, the group begins to move people up and down the list of possibilities.
It might be a church that is trying to grow or move the needle in a ministry. People begin to share what they think is the problem or how can they fix that problem or what they believe the church should do that they aren't doing.
In each of these situations, one of the critical things leaders miss is a crucial question.
These two important questions make all the difference:
What are we missing?
Who are we missing?
Too often, leaders assume they have what they need or need more of the same.
I sat in a meeting recently, and we were discussing adding someone else to the team. So we didn't lose the energy around the idea, people started to share names of people who could serve alongside us. This isn't necessarily wrong or a bad idea. But what struck me was that we weren't sure who we would add or why, just that we wanted to. I asked everyone to take a step back and answer this question: Who are we missing? What perspective do we not have?
I think when people hire a team, they often overlook this. Many leaders, because they like people like them, hire and look for people like them. If you're a visionary, driven leader like I am, you tend not to want people around who ask "why" questions. They feel like a stick in the mud or at least seem to be holding you back. But they might be the leader you need to move forward or protect you from a poor decision.
When leaders make a decision, whether financial, hiring, starting, or stopping a ministry, they don't ask enough, "What are we missing?" What data don't we have that we need? What data are we overlooking that we need to look harder at?
The reason is that many leaders are tasked with finding the answers. People come to us because we have a history of knowing the answers and who wants to follow someone who doesn't know? At least that is what we think.
But when someone says, "This doesn't make sense," we shouldn't shut them down or stop listening to them. We might be missing something that they see.
Because, the longer we are on a team, in a company or a church, the more we get used to things. It's like when you move into a house, you immediately see things that are out of place, paint that isn't bright or carpet that needs replacing. Over time though, you stop noticing. You work around that drawer that sticks and that outlet that doesn't work all the time.
Leaders need those fresh eyes, just like when someone comes over and asks, "When are you going to fix that drawer?" We need to engage when someone tells us something isn't clear, too complicated, or not hitting on all cylinders.
Otherwise, we might miss the right person for our team or the correct data that we need to excel in.
These two important questions have the potential to improve anyone's leadership: try them!
This article originally appeared here, and is used by permission.