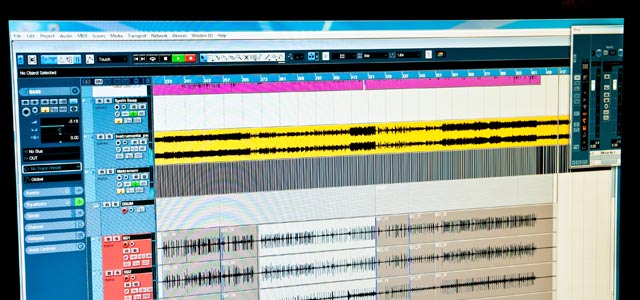 Recently my wife and I started off on a new adventure. We are planting a church. This is my 3rd church plant and this was the first time I didn't have musicians for the new church. Before I could always lead worship myself if I had to. However as I have gotten older, my skills as a musician have diminished and my voice is not what it used to be. I wouldn't call it "good enough" anymore. So I started looking for options. One of the technologies that I had become aware of was worship multitracks. However, most of those options were more expensive than our church plant could afford.
That led me to have to start digging to find some low-cost alternatives to Ableton Live Performance and the Prime App used by Loop Community.
Ableton Live performance is an expensive piece of software and does a lot of things well but its learning curve is steep. It was going to take me a lot of time to learn how to use it and the worship multitracks that work with it are expensive. They range around 20 bucks a song. This wouldn't work for us. That would have been 800 bucks for the songs plus the cost of the software.
The Prime App used by Loop Community is free but it only works on Apple Products. That meant that I needed to buy an iPad and then still buy the expensive worship multitracks. The tracks range from 10 dollars to 30 dollars. Still too far out of our budget.
Free Multitrack Software
Some of the worship multitrack companies offer free apps but only work on their multitracks. That ends up tying you into buying their tracks. I needed a solution that was 100% free, or at least under a hundred bucks or so. Finally, I found a solution.
The app is called WorshipSong Band. It works on both PC and Mac. It not only plays tracks but will display the lyrics to your projector or flat-screen as well. It also allows you to import tracks from other providers. I have used it and it works quite well. The only hiccup I experienced was when I tried to start the next song before it had fully loaded. That will cause the program to freeze but once realizing that and being a little patient, (2 seconds worth), the software worked like a charm.
The second thing I needed was free praise and worship tracks. They have 68 free multitracks at WorshipSong. Now most of them are not today's top 40 Christian worship hits, but they have a great selection of songs with solid lyrics that are easy to learn and full of worship to God.
Our first gathering service was on a Sunday night last October. We had 12 people, great worship, and just my wife leading worship. It went well.
So if you are a church plant, small church, or just want to practice leading worship, this is the solution for you. This will get you started until you grow large enough to afford some of the other praise and worship multitracks out there.
This article originally appeared here, and is used by permission.