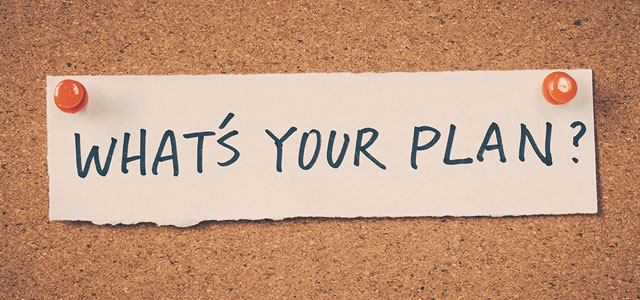 Strategy Development for Planning During Crisis
You've probably been asked "what's your strategy" for getting through this crisis. I'm guessing you've had an answer, but maybe it was simply "Pray and trust the Lord." That's always a good answer, but in addition to those two things, as wise stewards, God wants us to also take positive actions. Hopefully this article has provided a stronger foundation for how to develop a strategic plan. But to answer the strategy question well, we first need to know what a strategy even looks like. My definition is a bit unorthodox, but I like to think of a strategy as a framework that makes hard decisions easier.
Over the years, I've adapted some existing tools into what I call the Purpose Pyramid: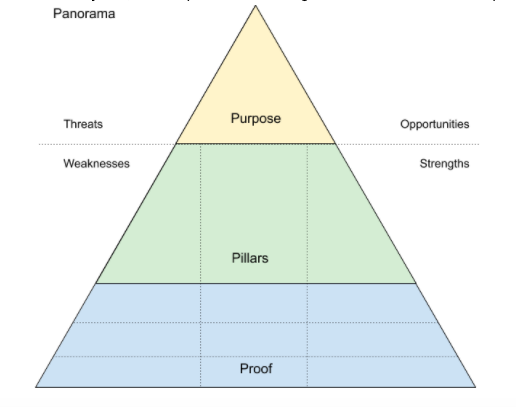 The Situation Assessment that we talked about above provides the Panorama within which we develop our strategy. That strategy starts with our Purpose — what we are trying to accomplish. Churches have an easier time identifying this purpose than most organizations since Scripture tells us why we exist. Below the Purpose are three Pillars — what are the three things that absolutely need to be true for us to accomplish our Purpose. Under each Pillar are three Proofs — the three most important things we need to do for that Pillar to become true.
Normally I think of a strategy as a long term framework, but these aren't normal times, this is planning during crisis. Many churches will experience more change between February and December of 2020 than they've experienced over the past five years. This is also a period of unprecedented uncertainty, so it is completely appropriate and worthwhile to develop a strategic framework for each of the four scenarios in each of the three planning periods.
For example, your Purpose for the "right now" may be "Survive this crisis, retaining the ability to love God and love our neighbors well." The Pillars under that Purpose may be "Maintain Vibrant Community Using Digital Tools", "Love Our Neighbors In New Ways", and "Reduce Operating Expenses". The specific Proof actions taken under each Pillar may differ significantly under the different scenarios for the "right now."
The Purpose Pyramid for the "new reality" would look more like a traditional long-term strategy. For example, for our business, our Purpose is "Honor God by helping leaders develop sound strategies." Under all scenarios, our three Pillars are "Deliver Customized Advisory Services", "Develop Tools To Accelerate Strategic Decision Making", and "Share Tools and Tales To Help Others Build Sound Strategies", but the specific Proof points differ significantly under different scenarios.
Proverbs 24:3–4 tell us that "By wisdom a house is built, and by understanding it is established; by knowledge the rooms are filled with all precious and pleasant riches."
Of course, the fear of the Lord is the beginning of true wisdom, but I hope that I've been able to provide a framework and some tools to help you as you seek the Lord's guidance in strengthening your church to withstand this current storm and preparing to love God and love your neighbors more than ever. Let me know if there's anything I can do to help you through this process.
Russ McGuire is the founder and chief strategist for SDG Strategy. He has been blessed to serve as an executive in Fortune 500 companies, found technology startups, be awarded technology patents, author a book and contribute to others, write dozens of articles for various publications, and speak at many conferences. More importantly, he's a husband and father who cares about people, and he's a committed Christian who operates with integrity and believes in doing what is right. You can reach him at russ@sdgstrategy.com