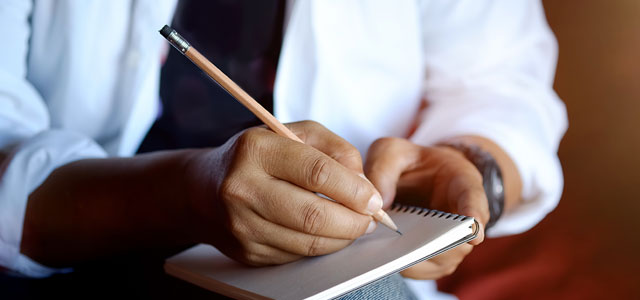 Here's a spiritual formation exercise in three steps:
PART ONE: write down your hopes for the next ten years.
(Go ahead, I'll wait.)
When you review the list you are likely to see a page full of wishful thinking. As in, "hopes and dreams." I recently asked a group of senior citizens (that's my tribe) to engage in this very exercise: "What are your hopes for the future?"
Since this group was significantly north of 60 years of old, you won't be surprised by the answers:
I hope to have continued good health.
I hope to have enough money to last through retirement.
I hope to be able to sell my house and move closer to the grandkids.
I hope I'll live to attend my grandkids' weddings.
And so on. Each item on the list was predictable, safe, good, and perhaps even godly. This is how we understand hope. Our desires for peace, safety, and ease are understandable. But these things are earth-bound hopes. They are the hopes of all humanity.
Most of us consider hope to be a soft idea, the squishy expression of wishful thinking. "I hope it doesn't rain." Or, "I hope I'll stay healthy." In this modern sense "hope" is not a plan, not a strategy, it's not even contingency planning. But what if hope was something substantial, lasting–even eternal? What if we have traded the strong, solid, lasting idea of hope—real hope, Godly hope for the timid, soft, and malleable oatmeal of wishful thinking?
There is another kind of hope. It does not start with us. Nor is it only about us—although it is very personal. Godly hope is an abiding thing. It is capable of changing who we are right now, and it also is capable outlasting this world.
So set your first list aside;
It's time for PART TWO of the spiritual formation exercise:
How many promises do you think there are in the scripture? (Google isn't much help: you'll find answers that vary between 3,000 and 8,000.) Implied promises, conditional promises, fantastic promises, whatever the number actually is, there are too many to deal with. So let's generate a second list you can write down next to the original hopes you recorded. Here's the question: "Out of all the biblical promises you've heard or read, which one (which ones) have moved your heart? Which ones are felt like they were specifically for you?" Have you ever read something in the scripture and thought, "Yes! This is just for me!"
In this second step of the exercise I'm asking you to take the bold step of hearing and receiving a few of the generalized biblical promises and putting them into your hope chest. "Yes," you should say, "I know this wasn't written to me personally, but this particular promise feels like God has spoken it to me."
Let me be clear, I'm not asking you to do witchcraft with the scripture. God's word is never an incantation or a formula; it's neither magic nor math. But I am asking you to listen to the voice of the Spirit and awaken to whatever promises God wants to quicken in your life. That's step two, but beware! Step three is just plain crazy:
In STEP THREE you should write down a promise God has made to you, personally.
Not from the Bible, but to you. Has God ever whispered a sentence in your ear? "The story of your life will change other people's lives someday." Or, "I will open up a door for your work to have eternal meaning." Or whatever. God's promises to each of us will be as different as one person is from another.
Here's one example:
Now there was a man in Jerusalem, whose name was Simeon, and this man was righteous and devout, waiting for the consolation of Israel, and the Holy Spirit was upon him. And it had been revealed to him by the Holy Spirit that he would not see death before he had seen the Lord's Christ. (Luke 2:25-26)
Now, Simeon, righteous and devout as he was, could've have read the Old Testament from start to finish and never seen this promise. But nonetheless, God had whispered it to him. It was for him, not his neighbor. It was for his ears only. Pointing to a chapter or verse could not prove it. It was also just a bit crazy, just a bit exalted, and just powerful enough to shape his life—if he believed it (which he did).
Part three of this spiritual formation exercise asks whether God ever whispered something to you. I'm willing to bet you've received more than one. The only questions are whether you've been receptive enough to hear it, and crazy enough to believe it.
These three steps have the power to be formative in your life:
Have you dared to hope?
Have you received any of his biblical promises?
Have you ever heard his personal promise?
Finish off the exercise by meditating on the words of Peter,
"His divine power has granted to us all things that pertain to life and godliness, through the knowledge of him who called us to his own glory and excellence, by which he has granted to us his precious and very great promises, so that through them you may become partakers of the divine nature, having escaped from the corruption that is in the world because of sinful desire." ~ 2 Peter 1:3-4
Right in the middle of this passage is a revelation: God's promises, both general and personal, power our hope and change our lives. What has God promised you?
Take a month to revisit this spiritual formation exercise and hold these three steps before your Creator. Odds are you'll never be the same again. (Honestly, take a month.)
This article originally appeared here, and is used by permission.