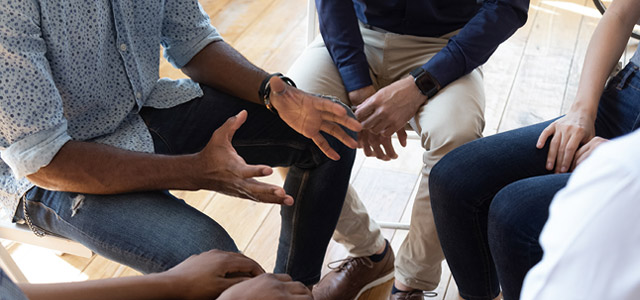 The book of Acts describes the amazing story of Jesus' work through the Holy Spirit in the early church. With an explosive start, problems were certain to surface. And they did. In the first example of internal dissension the Apostles displayed great leadership. The church had grown so rapidly that some of the widows were being overlooked in the regular distribution of food (Acts 6.1-7). And murmuring began that potentially could fracture the church. However, they led the church well and modeled for us leadership traits.
9 Great Leadership Traits
1. Great Leaders Define Reality.
They assess and solve problems. What was the reality in the early church? Needs were not being met in a segment of the church (some widows), those not best qualified were trying to meet the needs, and unless fixed, greater problems could result. Good leaders don't stick their head in the sand when they face problems. They tackle them head on and find solutions. Their solution was to reorganize and find qualified people to fix the problem. Growing churches and ministries often demand new structures and ministries and ways to solve problems.
2. Great Leaders Think big picture.
The apostles didn't stay at the granular level. They didn't say, "Maybe if we divide the bread better and use sturdier bags we could feed all the widows properly." No. The murmuring caught their attention and they knew that if it continued, it would not be good for the church as a whole. It would affect the entire church, not just this group of widows. Good leaders must schedule time to get above the fray, think long term, dream big picture, and get the 10,000 foot view.
3. Great Leaders Keep the main thing the main thing.
They knew what was most important, the Great Commission. The Apostles knew where they needed to leverage their time, abilities, and influence. They knew the situation required they focus on big picture items which in their case were teaching, prayer, and the overall leadership of the early church. As a result, they needed a new structure so that the main thing (the Great Commission) would not suffer. In churches the good often becomes the enemy of the best. Great leaders guard against the temptation to say yes to every good idea.
4. Great Leaders Make tough calls.
They decided that they weren't the best ones to feed the widows. That decision posed the risk that some might say, "So it's beneath you to do these servant kinds of ministry? Jesus washed your feet and you're not willing to put a plate of food before a hungry woman?" Some of the widows probably preferred that a true Apostle provide their food. They made the tough call, though. And tough calls are just that, tough. They aren't easy to make, but crucial.