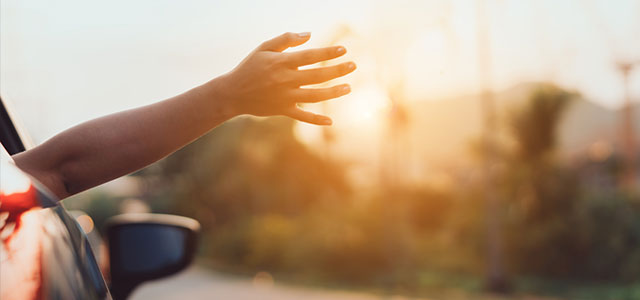 One of the values that attracted me to the Vineyard was church planting. I was raised in church but had never before heard those two words put together. I started going to a Vineyard when I was 18 and later had the privilege of being on a church planting team. Now as a lead pastor, I've been excited to be a sending church.
In the fall of 2012, we hired JT Meyer. In our first meeting, I quickly got the sense of a call on his life. It wasn't clear, but I sensed something significant. Working with him and getting to know his wife, Laura, quickly confirmed what I had seen. It was not a question of if they would church plant but rather when.
Our church staff has a saying I've always loved: "We don't hire people. We adopt them!" It may sound corny, but it nurtures a culture in which we can talk not just about work, but also the deep things in our lives and hearts. Early on, JT and I started a conversation about him planting someday, but the topic was left on the back burner.
About four years ago, JT and Laura's desire to plant had grown. Part of their discernment process was asking the Lord to confirm this through three specific people. I was one of them. Right around that time, God stirred my heart, reminding me of the sense I'd had when I first met JT. As I shared this with him, confirming their call, there was a very real feeling of the train leaving the station.
The next few years became very "church planting purposeful". Many of our conversations included phrases like, "When you're in charge of your own church…" or "When you're the one making the final decision…" Through the launching process, I increasingly gave JT opportunities to step into "lead pastor" responsibilities. There were times I offered corrections and challenges, but always with encouragement.
In January of 2020, we announced to our church family that we were "pregnant" and were going to have a church! We invited them into the process through interest meetings, prayer, joining the planting team, and supporting financially.
Because of COVID-19 restrictions, we modified our original sending church plans for the Meyers. On their final weekend, I interviewed JT and Laura during our online service. We took time to pray for and commission them. That evening we had a "Drive-Thru Farewell" where people drove up and had an opportunity to express their thanks, love, and goodbyes.
It's now been a few weeks since we sent JT and Laura out to plant. What have I learned? I've learned to trust the faithfulness of God to lead the entire process. I've been continually reminded that I pastor his people, and he knows when and how he will make his plans clear.
My job has been to hold his people with open hands and to be quick to bless what I see God doing in their lives even when his plans haven't aligned with mine.
Was this process painless? No! There is a hole in the church and in our hearts the Meyer family once filled. But was the cost worth advancing God's Kingdom? Absolutely!
This article originally appeared here, and is used by permission.