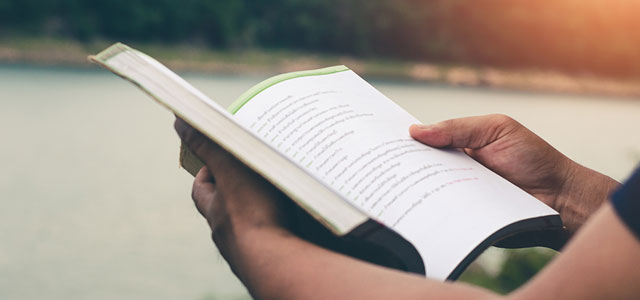 I want to share with you a list of five book recommendations. They are books that have touched my life, added value, or have helped me to become a better leader. The books can range from fiction to non-fiction to infotainment. I believe all books can help us become better leaders. I hope you'll consider picking up one or two of them and adding them to your book reading collection and book list.
5 Book Recommendations Leaders Should Read By the End of 2020
1. Silver Goldfish by Stan Phelps and Alan Hoffler:
I've enjoyed some of Stan's other books including Pink Goldfish, where he co-authored the book with David Rendall. Silver Goldfish is similar to his other books where he focuses on a specific topic. The topic of Silver Goldfish is the pathway to delivering better business presentations.
Stan and Alan deliver on this promise. They help the reader understand what makes for a great presentation. They give practical examples and encourage you to present in a memorable way.
2. The Go-Giver by Bob Burg and John David Mann:
The Go-Giver shares a little story about a powerful business idea. Bob and John share a business principle we must all learn in our lives. This one little principle will take you from where you are now to being seen as someone who contributes to your organization. Bob is the real deal. He's sincere, honest, and truly himself. If you didn't catch my podcast episode with him, you can find it here.
3. The Compound Effect by Darren Hardy:
Do you want to make a huge impact on your daily habits? Darren Hardy shares the secret to creating habits that compound over time. Much like compounding interest, the actions we take each and every day compound. They build upon each other. The Compound Effect helps you to understand this principle and apply it to your life. I can't recommend The Compound Effect enough.
4. The Richest Man In Babylon by George S. Clason:
I've never actually read The Richest Man In Babylon. Rather, I've listened to audio presentations of this great story, or should I say multiple parables?The Richest Man In Babylon achieves its goal of helping the reader or listener become wiser with their finances. If you listen to the advice presented in The Richest Man In Babylon, you will become wise with your money. I suggest book recommendations for you to read–or listen to this short collection of stories once a year or so. You will always walk away with a new piece of wisdom to help you manage your money better.
5. Eat Mor Chikin by S. Truett Cathy:
Eat Mor Chikin by Truett Cathy is an enjoyable read. In it, he encourages people to focus on people and sound business principles. The book is easy to read and, may be, full of common sense to most. Yet, too many business leaders fail to live out common sense. That's why we need book recommendations, to be reminded of what we already know. Pick up Eat Mor Chikin and find yourself leading better.
This article of book recommendations originally appeared here, and is used by permission.