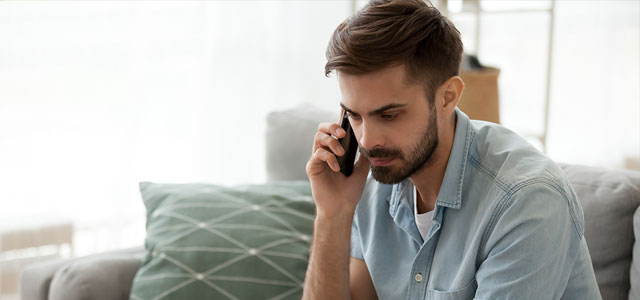 There is one question I ask myself every time I receive a complaint. It would be difficult to be in leadership and not have people upset with a decision you made at some point. In fact, with every decision comes a variety of responses. Leadership guides people places they've never been before, so leading always involves change. Change of any kind stirs an emotion, which can be positive or negative. The more the change is uncomfortable the more negative the response may be.
So, to receive a complaint or criticism is not a rarity in leadership. It comes with the position. But, there is a question I try to ask every time someone complains to me.
This one question is powerful in determining how I will respond.
When I have complaints or criticism – one question, every complaint:
When I receive a complaint, is it individual or representative?
In other words:
Is it one person with a problem or are there multiple people with the same problem, but I'm only hearing from one?
Does this complaint represent one person's opinion or is it representative of a larger number of people?
Is it a personal issue to or a public issue to multiples?
The answer is critical to me before I respond.
It doesn't mean I don't need to pay attention to the one complainer. Their point may be valuable. They may see something I can't see. I need their input. And I listen to them. (I think good listening and responsiveness is part of good leadership.)
But I also know I can't please everyone. Some individuals are simply going to disagree with the way I do something. And some people simply don't like any change. And if it's just one person's complaint I can listen, we can talk, we can agree to agree or disagree, and we can move forward. I know where I stand with them. 
But while I listen and respond even to individual criticism, when there is a growing tension among a larger group of people, I know the issue demands even more intentionality.
It may or may not alter my response. Leaders shouldn't lead to be popular. They lead to do the right thing. We don't lead alone, but after we've done all we can to include others and the decision has been made, we move forward.
When a larger group are upset about change it will likely alter the intensity of my response.
I've learned when a larger number have the same complaint or criticism, even if we certain about the change, the damage done to the perception of my leadership may disrupt all the other good we are trying to do.
In those cases, where the criticism is widespread, often it's for a few reasons. People don't understand, because they don't fully understand why. They haven't felt included along the way. Or, frankly, some people simply don't like change and will rebel against it regardless.
When I realize the complaint from an individual is representative, I can talk to more people to figure out the root of the problem. I can tell the vision (for the change) more often, tell it in different ways and in more places to help people understand the why behind the change. (Zig Ziglar told me years ago, "When people understand the why they aren't as concerned with the what.")
Finally, when I know there are more people involved I can monitor people's perceptions closer. I'm no longer wondering how one person feels, but I know I have a larger group to track with through the change. (And, again, not to make them happy, but to help them through the process of change.)
Individual or representative? One question whenever I receive a complaint – every complaint. Knowing the difference is huge.
This article originally appeared here, and is used by permission.