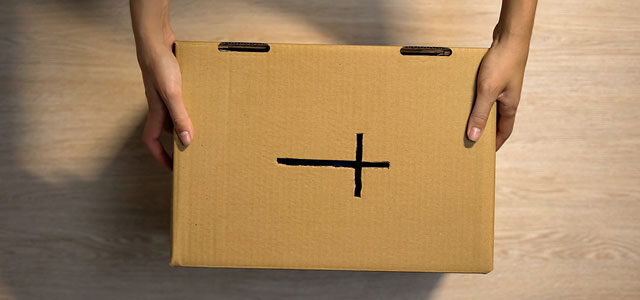 Do you lie awake and ponder how your church will meet its budget for this coming year? Are you wondering how to increase the generosity culture at your church? Is there a gap between the vision for which you believe God has called, and the church funding your church currently is generating?
As church planters and leaders, there is a connection between our beliefs on generosity, fundraising, funding, giving, and what happens in our churches. We must identify inherently negative ways of thinking and replace these thoughts with the mindset God desires of us. These negative mindsets can creep in over time, without us even realizing it. We need to actively align our philosophy on financial matters at our churches with what God would have us consider.
I've pulled together five negative church funding mindsets I've seen within my own life that I've needed to uproot and address. These beliefs are also at play in other church leaders. I've wondered whether these mindsets are ultimately the cause for other churches' lack of progress in this area.
5 Negative Church Funding Mindsets
Simple Silver Bullet Solution
As leaders, there's a real temptation to attempt to find the silver bullet to this problem. It's tempting to think that simply delivering the right message on offerings or having an impactful year-end campaign would solve all issues pertaining to generosity and the finances at our churches. The reality is that there is no single silver bullet to church funding issues. We are attempting to disciple people connected to our church into leading a generous lifestyle. That takes consistent work and a unified approach over time.
We need to continue to lead our churches towards a lifestyle of generosity.
A single sermon series would not be sufficient to accomplish this objective. We need to maintain a consistent focus on this for an extended period. Effort applied on a weekly, monthly, quarterly, and annual basis will, over time, create the kind of desired change in our churches.
Our vision can be fully funded and arrive at the point where we have the resources required to accomplish what God has called us to perform. Some churches reach this stage because they applied consistent strategies over an extended period. There is no silver bullet to the issue of church funding.
Too Afraid to Challenge People and Ask Them to Give?
I get it. Money is hard to discuss.
This reality is peculiar to our culture. It seems like we can easily discuss the most intimate of human relationships, even talking about sexual relationships. However, we get defensive when thinking about discussing money.People's approach to their finances is at the very core of how people perceive themselves. It's critical! We need to find a way to overcome this—whether by abolishing this mindset, using humor or simply calling out the fact that it's a difficult topic to discuss.
Over the years, many church leaders have found a way to lean in and discuss money, ultimately challenging members to live in a more Jesus-centered way concerning their money. These leaders have been afforded incredible opportunities and accelerated growth on the other side of this approach.
Our ability to persevere in discussing money and generosity, and challenge people in this regard, is directly connected to people's desire to grow in generosity. This approach will impact the success of your church funding.