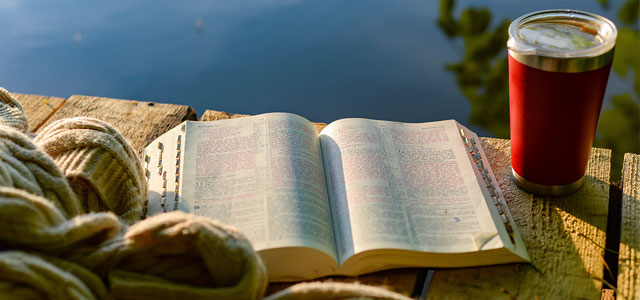 The way you start your day will direct the way your day goes. I say start your day right. How do you do this? You can start your day right by digging into God's word. By studying it and making the most of your time with God.
Today, I want to encourage you to seek God's face as your day begins. Use your time with God to encourage you to lead better and stronger than before.
To do this, I want to share 10 Bible verses that will help you start your day right.
10 Bible Verses To Start Your Day Right
1. Psalms 118:6
The Lord is on my side; I will not fear. What can man do to me?
This is a great reminder to us that God is on our side. He will stand firm beside us. Man cannot harm or hurt us.
Use this verse to keep God's love and strength in your mind.
2. Lamentations 3:22-23
The steadfast love of the Lord never ceases; his mercies never come to an end; they are new every morning; great is your faithfulness.
Woo hoo, this verse helps us to start our day right because it reminds us of God's never-ending love for us. He has mercies that never end. This should help you get through those challenging days when you feel like everyone is against you. Remember, God is FOR you.
3. 1 Corinthians 10:13
No temptation has overtaken you that is not common to man. God is faithful, and he will not let you be tempted beyond your ability, but with the temptation he will also provide the way of escape, that you may be able to endure it.
We are constantly tested and tempted in our daily lives. It may be sexual temptation or the temptation to skim money from the organization you work for.
This verse reminds us that there is a way of escape from temptation. We do not have to give in to the temptations. We are overcomers in these matters.
4. 2 Corinthians 5:7
For we live by faith, not by sight.
Things around us may look ugly. They may look as if things are going down the drain.
Our natural eyes will tell us there's no hope. God tells us otherwise. He tells us to live by faith and not sight.
Open your spiritual eyes and let God show you His world.
5. Romans 5:4–5
And endurance produces character, and character produces hope, and hope does not disappoint us, because God's love has been poured into our hearts through the Holy Spirit that has been given to us.
Do you ever wonder why you go through the situations in your life? It's because these situations help you to build your endurance. Upon that endurance, so many good things are produced.
Enduring the tough times gives you character, hope, and more. Keep enduring, good leader!