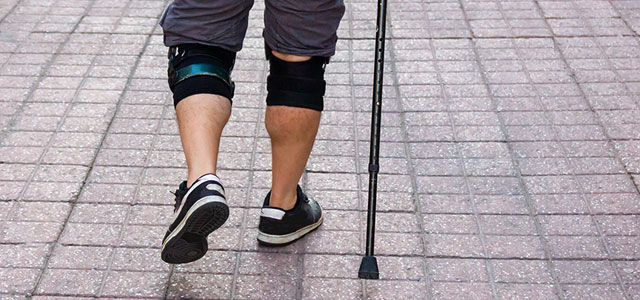 Quite some time ago, a friend and I went to the beach together. He's a studly sort of fellow, with dark skin, dark hair, and well-defined muscles. The kind of guy I usually hate walking next to anywhere, let alone on the beach half-naked. As a child, my friend suffered from polio, and one of his legs was affected. So, he would walk with a limp. 
As we passed a mom and her little girl who was getting lathered up with sunscreen, the child said, "Mommy, why does that man walk funny?" 
I don't think my buddy heard her, or if he did, he didn't acknowledge it. The mom, of course, was horrified and stuck her sunscreen-slathered hand over her daughter's mouth, with a look that said, Say one more word, and you'll never talk again! 
Kids—they're so honest. Sometimes it's embarrassing, but I usually find their honesty refreshing. 
What it Means to Walk With a Limp
However, what the little girl didn't see is that I walk with a limp too. Not a physical one, but an emotional and spiritual one. The older I get, the more I realize that many people walk through life with a limp, and it's okay. 
In fact, one of the most important lessons I've learned is never to trust anyone who doesn't walk with a limp.
You see, most people with a limp tend to be people with humble hearts.  
They've been broken. 
They've lost something. 
But the struggles and hurts of their lives have made them sensitive to the battles and pains of others. 
And whatever part of them may have been self-righteous once upon a time, is gone now. 
That makes them approachable. 
It makes them real. 
It makes them trustworthy. 
There's something in the way they look at you and how they talk to you that brings you comfort rather than condemnation. 
If you've been wounded and you walk with an emotional or spiritual limp, I'm sorry for your pain.
But I want to walk next to you through life because people like you matter.
You are the grace-walkers who know and extend mercy and kindness to others better than most.
We need you.
I need you.
Limping doesn't make you less or a loser; it makes you beautiful.
So, limp on, my friend, limp on.
God comforts the broken and the troubled.
He wants us to share that same kindness with others
who are wounded and limping.
2 Corinthians 1:4 (Bubna Paraphrase Version)
This article o what it means to walk with a limp originally appeared here, and is used by permission.