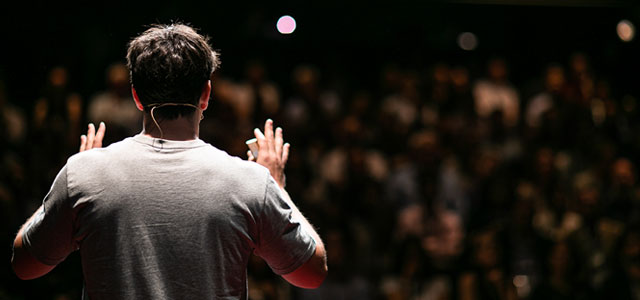 Crowds are fickle. If there's one thing I've learned from pastoring for 40 years and blogging for almost 10 years, it's that I have no idea what's going to attract a lot of people or what's going to land with a thud. I do know this, though; the size of the crowd has nothing to do with the value of the content. Or vice versa. So do good ministry.
Often, when I've crafted one of my best articles or sermons, expecting a huge response, it can sit there, dead. At other times, I can dash something off to meet a deadline, almost feel guilty when I put it out there, only to see it have a massive response.
Of course, there are also some well-crafted pieces that grab a lot of attention and some slapdash ones that fall flat, as well.
There's no way to predict it.
It's the same in church growth.
Good Ministry – Chase Quality, Not Quantity
There are great churches that grow numerically, and great churches that can't raise anything more than a small, loyal group. There are also unhealthy churches that have a knack for drawing massive crowds, while most unhealthy churches sit idle or empty.
The point is this.
The quality of the work is not the predictor of numerical growth that we'd like it to be, and the size of the crowd is no evidence of the quality of the work.
So, what's the answer?
Do good work, anyway.
The Value Of The Work
If you do good ministry and attract a huge audience for it, that's great! But if you do good ministry and don't see numerical increase, at least you can rest easy knowing you did the right thing.
On the other hand, if you compromise the quality of the message to draw a crowd, it doesn't matter if you draw a crowd or not because you're drawing them to the wrong thing.
Doing good ministry is its own reward.
We need to know that, live that, and be content with that.
Chasing the unpredictable crowd will drive you crazy. Doing good ministry will always take care of itself.
This article on doing good ministry originally appeared here, and is used by permission.