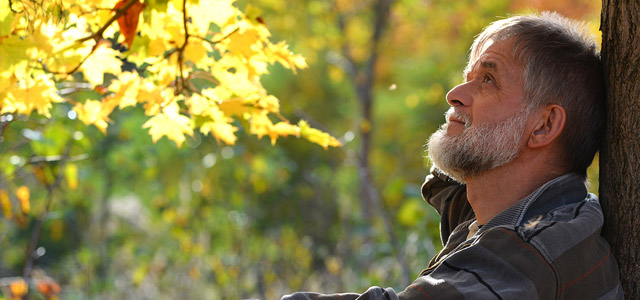 Contentment does not mean giving up: Paul still had places to go and things to do. He was not a fatalist who accepted every event in his life as the final word. Yet even when he faced obstacles and frustration he found contentment within.
Contentment is not the result of positive thinking: There's an old story about the child given a pile of horse manure for his birthday: he joyfully grabbed a shovel and said "there's got to be a pony in there somewhere!" Not so. Sometimes there is no pony: life simply covers us with dung. The danger of positive thinking is that it comes from our own strength, and eventually that resource runs dry.
The secret of contentment is much deeper. It is born out of relationship to an unchanging person and his unshakable kingdom. This week's meditation is an invitation to tune our ears and listen to the man in prison. His words are like a treasure map: hearing the secret is not enough, it must be discovered. At the end of the search we will discover ourselves to be the kind of people so in tune with the Kingdom of God that we navigate difficult times, supplied with peace, as well as strength.
This article on the secret of contentment originally appeared here, and is used by permission.