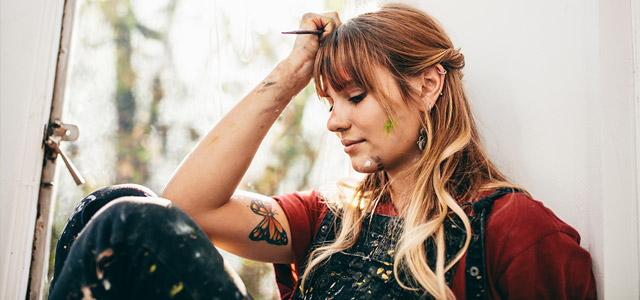 Creative people will flourish within broad but defined boundaries.
3. Provide accountability for Creative people along the way.
Creative people need someone to check in with them periodically. They like to be motivated and encouraged. Let them know they are making progress and that they are doing good work. But also keep them challenged to meet deadlines and complete projects.
Without any lines or accountability creative people don't flourish – they flounder. Things aren't creative. They are messy. Creative people love freedom but it works best sandwiched between clarity and structure.
When those 3 are combined – lines, freedom and accountability – stuff gets done and everyone is happy.
Actually I should clarify that mostly everyone is happy. If everyone is happy someone's not leading – creative people or otherwise.
This article about helping creative people flourish originally appeared here, and is used by permission.
If you think if I can help you or your team I would be happy to talk with you. You find more about my experience here: LinkedIn: https://www.linkedin.com/in/ronedmondson/