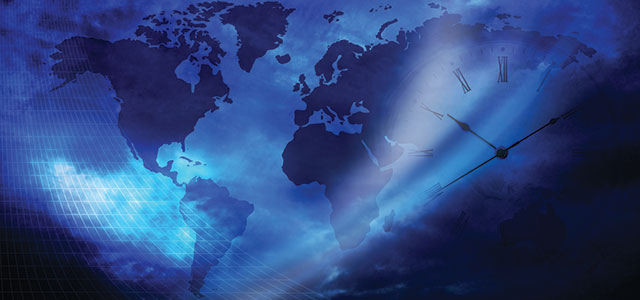 One of the most pressing questions for Christians has remained unchanged for two millennia: "Are we living in the end times?" Even the first followers of Jesus had it on their minds. When they asked Jesus how they would know, He told them with a great deal of specificity: 
"… many will come in my name, claiming, 'I am the Messiah,' and will deceive many. You will hear of wars and rumors of wars… but the end is still to come. Nation will rise against nation, and kingdom against kingdom. There will be famines and earthquakes in various places. All these are the beginning of birth pains.
"Then you will be handed over to be persecuted and put to death, and you will be hated by all nations because of me. At that time many will turn away from the faith and will betray and hate each other, and many false prophets will appear and deceive many people. Because of the increase of wickedness, the love of most will grow cold…. And this gospel of the kingdom will be preached in the whole world… and then the end will come." (Matthew 24:5-14, NIV)
When you analyze that text, there are at least eight signs of living in the end times that Jesus tells us to look out for.
Are We Living in the End Times?
1. False Prophets
There will be false prophets and people who claim to be Christ or some type of "messiah" leader. Individuals will rise and teach what isn't true and will try to get people to follow them, but they won't really be of God.
2. Wars
There will be wars and threats of wars. In other words, it will be an age of anxiety and fear of world conflict. There will also be the reality of conflict between nations.
3. Disasters
There will be an increase in the number of natural disasters.
4. Persecution
Christians will be persecuted for their faith. They will be ridiculed and discriminated against.
5. Apostacy
A lot of people will turn away from their faith. They will renounce Jesus and say that they no longer believe in Him.
6. Division
There will be internal division and discord among Christians.
7. Immorality
Iimmorality and insensitivity toward immorality will reign throughout the land. We will engage ourselves in things that embarrass God, and when we do it or see it, we won't even blush.
8. Gospel Saturation
The final sign is that before it all ends, the gospel will be proclaimed to everyone in the world.
So, are we in the end times?
As we speak the online world is full of false teachers, Russia is provoking the world to conflict over Ukraine, global warming is spiking severe weather events, Christians are being persecuted around the world, former self-professed Christians are fueling the rise of the nones, the last two years and all things COVID have divided Christians as never before, we've moved beyond gay marriage to affirming all things trans (even the affirmation of pedophilia is beginning to circulate), and for the first time the internet makes the global communication of any message possible. 
I think that checks off all eight. 
In truth, we don't know the exact time, only what the world will look and feel like when the end is near. But the description of the end times sure does look and feel,
… like right now.
This article about the end times originally appeared here, and is used by permission.