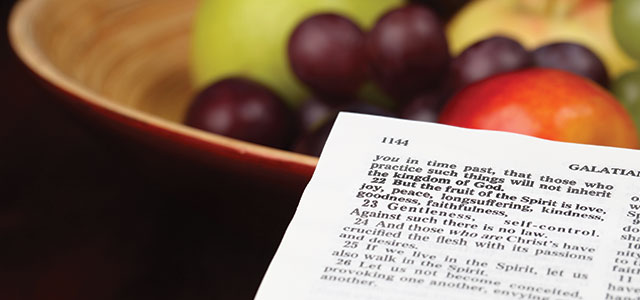 Paul's letters to young churches mention both spiritual (Galatians 5) and gifts of the Holy Spirit (Romans 12 and 1 Corinthians 12). The Heavenly Father is a father of infinite generosity and infinite patience. He gives us what we need, and grows in us what we become. Both actions begin with him. Both actions reflect his character. Yet there are distinct differences between gifts and fruit.
It is too common among North American believers to fixate on one or the other: some believers celebrate the gifts of the Holy Spirit to the neglect of Godly character. Others concentrate on the fruit of the Spirit as if the Father has nothing more to give. Of course, we need both. And of course, the Father wants us to have both. No amount of Christian character can fill a supernatural need, and no supernatural power can replace Christlikeness.
I've never understood the idea that we must choose between spiritual gifts and spiritual fruit. They both originate with Him and depend on our cooperation. When it comes to the bounty of God's Kingdom, we are not faced with an either/or choice; we are given a both/and blessing.
This article on the difference between spiritual gifts and spiritual fruit originially appeared here, and is used by permission.