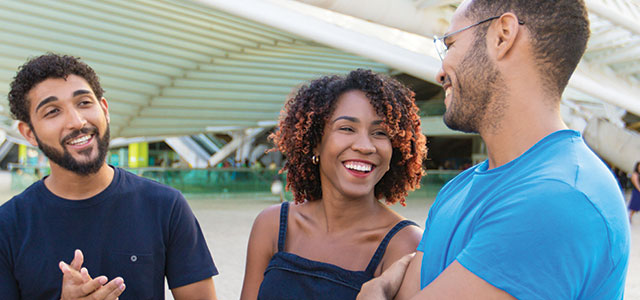 You're going to pray like mad for them.
You're going to pray for your time with them.
You're going to pray for openings to talk about spiritual things, opportunities to let them get to know you and how Christ has intersected the deepest needs of your life.
And those openings will come. And hopefully the fact that you're a Christ follower will come out. You'll have chances to peel back the layers and tell your story—what you were like before Christ and what life has been like after.
The ways you ran from God and chased after anything and everything else, and then what it was like when you finally came home.
You can tell them the difference your relationship with Christ has made in your marriage. The difference it's made in the lives of your kids and your parenting.
Invite
Then comes the invite part. Along the way, they'll have good, fair, honest and reasonable questions. They may want to explore, and they may be intrigued by your life. They may see something in your life (and I hope that they do) that they don't have themselves.
That's where the invite part comes in. Invite them to come and see, come and hear, come and explore. If you have an online campus at your church, it's so easy to do this. Nothing forced, nothing big, just an invitation.
This tandem of investing and inviting is at the heart of the mission. It always has been.
I mean just ask yourself: Did you come to Christ because of an advertisement on TV or in a newspaper? Did you come to Christ because somebody you didn't know handed you a tract or knocked on your door?
Or did you come to Christ because you were invited to a church service or event by someone you knew—either a friend, relative, or somebody you worked with?
I think I know your answer.
Don't let evangelism scare you or put you off. It's one of the most important and rewarding investments you can ever make—not only for your own spirituality…
… but for the spiritual lives of others in our world.
This article on what evangelism isn't is an excerpt from James Emery White's After "I Believe": Everyday Practices for a Vibrant Faith, order from Amazon.