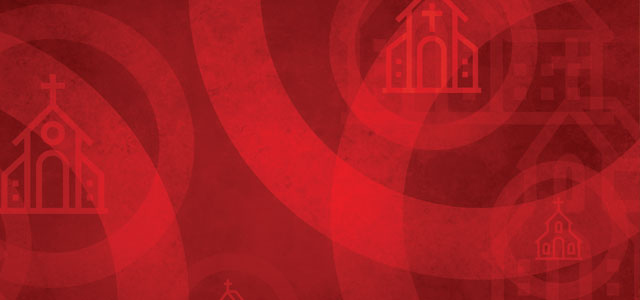 ARC has always been upfront that the money ARC invests in a new church plant is a no interest loan. The reason they've been able to plant 1000 churches is because they are able to reinvest the same dollars over and over. Without the repayment principle ARC would have run out of money years ago. As it is they have a fund that is constantly replenished.
While the wording of the MOU a planter signs has been updated through the years, ARC has never attempted to collect the 2% fee member churches are asked to contribute. I reached out to several ARC planters, and each of them said ARC had never mentioned the 2% after they signed the original agreement. In the spring of 2021 the agreement was changed to say that giving 2%, or whatever amount a church wanted to give toward church planting, was strictly voluntary. Here is the wording of the new agreement:
"Once all monies are reinvested to ARC, FILL IN CHURCH NAME, agrees to prayerfully consider sending a monthly contribution for their partnership with ARC at a suggested amount of 2% of the overall church budget, or at another amount to ARC for future church plants as their partnership with ARC."
This is very different than the financial requirements of churches in most denominations.
The biggest challenge ARC has faced in the past few years involves moral failures by a handful of high profile church planters. Each of these situations is tragic, and the pain and suffering caused by the immorality of the leaders is staggering. ARC must continue to seek to understand how these men committed such awful and ungodly acts, and to discover ways to guard against future failures such as these.
3 Challenges
The first challenge the ARC leaders face is how to guard against moral failure in 1000+ churches. The pervasiveness of sin means that no matter how thorough the vetting and oversight of the network, in a pool so large some leaders will likely do evil. Speaking in another context a friend once told me, "If you start 100 of anything, 5-10 of them will go badly." That's not to abdicate responsibility, but it is a fact of the human condition.
The second challenge ARC has to wrestle with is how exercise authority in a relational network. Once a church has repaid their initial loan, they have no responsibility to ARC. Every ARC church is a free agent, unless they are UNDER THE AUTHORITY of a separate denomination, as many ARC churches are. At the end of the day ARC is a relational network that loans money to help start churches, and a place where like minded pastors can find friends. It claims no ecclesiastical authority over the churches it invests in. That in no way excuses or endorses the immoral behavior of a small group of leaders who planted their churches with ARC's help, but it is the reality of how ARC is organized.
A third incredibly difficult challenge is how to deal with a pastor whose sin damages so many. Should every pastor who fails be banned from ministry for life, or is there sometimes a path to restoration? Should all of the details be revealed to the world, or is there wisdom in respecting the privacy and requests of victims and innocent family members? Since ARC as a network does not have the authority to ordain, hire or fire pastors how can they responsibly use their influence in the lives of the pastors they serve? While the answers may seem simple to those not deeply involved in the challenge of leading churches, these are incredibly challenging questions.
Beyond these morally disqualified leaders, however, there are hundreds of faithful ARC churches pastors who love their spouses, care for their families, and give themselves sacrificially for the Kingdom. There are tens of thousands of new believers attending churches ARC helped plant in communities around the world. Each year ARC churches give millions of dollars to fund mission projects in dozens of countries in the developing world. So, while they have their flaws and need to continually get better, ARC is also an integral part of God's big story in our generation.
This article on ARC churches originally appeared here, and is used by permission.