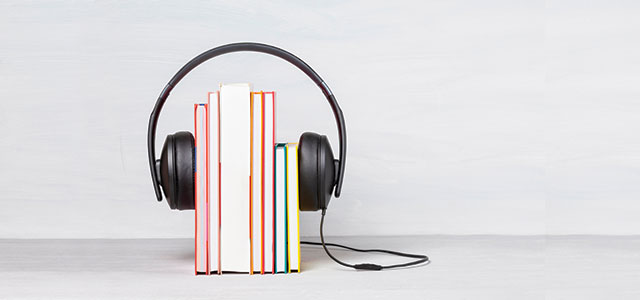 I've been listening to a wide range of audiobooks recently. My book list has been everything from leadership to personal development to science to cultural. This listening experience has been great. I've been introduced many great authors and concepts. I'm learning about topics that were never taught (or I don't remember) during my school years. These books may not be leadership books per se yet they are crucial for leaders to understand the world around them and the experiences their people have and are going through. I recommend these leadership audio books. (Get a free trial of Audible Premium Plus and up to 2 titles by clicking here.)
5 Leadership Audio Books for September
1. Denali: A Man, A Dog, and the Friendship of a Lifetime by Ben Moon:
I picked up Denali for one reason: I love to get outdoors and hear stories about those who have done crazy, exciting things outside. Denali also featured a dog.
Listening to Ben narrate the story of his life with Denali touched me. I learned about his struggles with cancer, how he was a Michigan native from Grand Haven, MI, and the bond he and his dog formed.
You'll laugh, cry, and smile listening to Ben share his struggles and joys. You'll also begin to understand what pushes someone to do the things they do.
2. Black Birds in the Sky: The Story and Legacy of the 1921 Tulsa Race Massacre by Brandy Colbert:
Did you know that there was a black Wall Street in Tulsa, Oklahoma? I didn't either until I watched the HBO television series Watchmen. There was a thriving, energized African-American community in the heart of Tulsa.
All of that came to an end when racial violence erupted and destroyed the town and, more importantly, the people living there.
Brandy dug through history to share this story with the reader (or listener). She recalls the stories of people who lived through the massacre and how their lives changed.
One thing I am always shocked and glad to be reminded of is how recent many of these racial violence incidences occurred. I am glad to be reminded of them because it helps me understand what people of color have gone through, are going through, and how recent these things happened.
Listen to Black Birds In The Sky here.
3. Hook Point: How To Stand Out in a 3-Second World by Brendan Kane:
Do you want to stand in a blah world? Then you need to have a hook point.
Brendan shares how he's gained millions of followers, hooked new people, and keeps them coming back. The techniques aren't difficult. They just take practice.
In Hook Point, you'll learn how Brendan did this and how you can accomplish it as well.
4. Isaac's Storm: A Man, A Time, and the Deadliest Hurricane in History by Erik Larson:
Isaac's Storm is the tale of leadership gone awry, at least in my listening to it. One of the deadliest hurricanes ever occurred in Galveston, Texas in the year 1900.
Early meteorologist, Isaac Cline, couldn't believe that a storm could damage the city of Galveston, he reassured the citizens there was nothing to worry about. He was wrong.
Listen to Isaac's story and you can see leadership failure throughout. You can then think through how you would have done things differently.
5. TED Talks: The Official TED Guide To Public Speaking by Chris Anderson:
There's not a leader out there who doesn't want to present their message better. TED Talks is the book for those leaders.
Written by the owner of TED (Technology, Education, and Design), Chris Anderson lays out the keys to great presentations.
Anderson has studied what makes a speech great. He then shares his finders with the listeners of TED Talks.
This list of leadership audio books originally appeared here, and is used by permission.