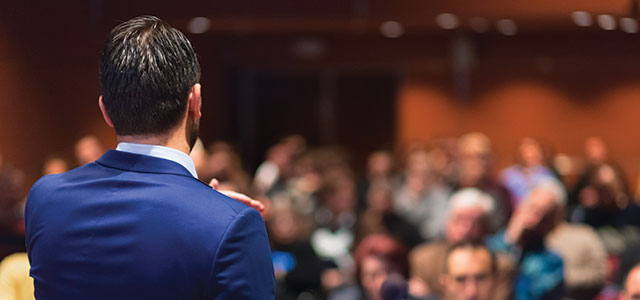 "A million years from now, all that will matter is that we all were faithful to Jesus."
Let his success spur you and your team on to greater effort.  Make sure you're doing your very best for the Lord, that you have not been lulled to sleep.
Drop the new pastor a note of welcome and appreciation.
Invite him to lunch, and bring along another pastor, or two or three. Try to guard against discussing the phenomenon of his church pulling away members of your churches.  This too will even out in time, and the craze will pass.  Get to know him and accept him into your group.  You will likely find out that he is a little surprised and overwhelmed by the reaction of the community.
He may end up becoming one of your best friends. I've seen it happen.
If he happens to be one of those pastors who is a loner, who ignores your overtures toward friendliness, do not be discouraged.  Keep your eyes on the Lord. Pray for him and speak well of him when you can do so honestly.  If you watch his sermon on television and were blessed, drop him a note to say so.  And do not be discouraged if you get no response.  You are a servant of the Lord Jesus Christ (see Romans 14:4).
Teach your people the principles of I Corinthians 3 at a time when this is not an issue.  That way, you prepare them for when it is.
How does the old joke go? Sometimes you're the bug and sometimes you're the windshield.  (I'm not certain that fits here, but it seems like a good way to end this.)
This article about another pastor originally appeared here, and is used by permission.