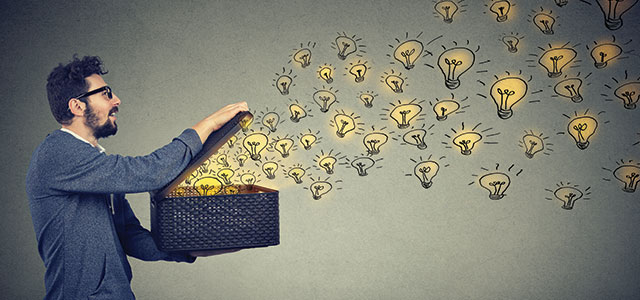 What should leaders do with a million good ideas?
I once received an email from a young business leader asking for some advice. He's a first time leader in charge of a major department. This will be a great career position for him if he does well. He's so excited. His small team is getting to know him and learning to trust him.
A Million Good Ideas
His question: 
I'm having a hard time right now processing all of the various aspects of the job. I'm overwhelmed from a process, task, and leadership perspective.
The reality is I'm an idea guy. I can see so much we could or should be doing and I want to do them all now. My fear is I will add too many ideas and not create enough clarity for people on the team or not make enough decisions personally. Any wisdom?
My answer: 
Yea, I've got some wisdom for you. Ask someone else. I've got the same problem.
No, I didn't say that, but it was certainly my first thought. I've received that question so many times I cannot count them. I never feel I have a great answer, because this one hits close to home for me.
Here's what I actually said:
I wish I had that answer for you. Unfortunately, I've been that way all my career. Now I'm certainly frustrating people here in my new role. They will get to know me and me them, but it's difficult in the beginning days. Our COO has said something like, "I'm not sure you've ever met an idea you didn't like".
Ha! That's actually pretty close to the truth. Yet, I have learned a few things along the way. So, I shared with him how I handle this dilemma.
What I do with my million good ideas:
Record every idea you have.
There's nothing wrong with having ideas. In fact, every organization needs some new good ideas. You can't reach one good idea without working through a few bad ones – sometimes many bad ones.