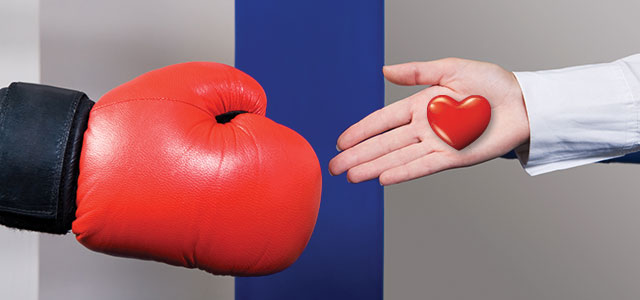 People are shocked that we do not do what they do. The Spirit uses our lifestyles to convict them of such behavior. This often results in feelings of guilt and judgement, which are sometimes expressed in frustration and may escalate to anger, hate, and even harmful actions and violence.
When asked why we live as we do, we respond by noting an attempt to be consistent with the ways of the Lord. We do not wish to contradict Him. We do not wish to be hypocrites.
However, if we "join them in the same flood of debauchery," they will turn on us and rightly judge and condemn us for hypocrisy. They will call us out as being inconsistent with the ways of Jesus and contradicting the teaching of the Bible.
And they will be correct.
And if we return to faithfulness, to be consistent and not contradictory, they will hate us once again.
We are haters if we are non-contradictory.
We are a hypocrites if we are contradictory.
They are consistent. They operate from a paradigm that advocates contradiction. They will not contradict this approach to life.
While sharing the gospel, it is wise and good to point out this inconsistency in worldviews when giving an apology for the reason for the hope that we have (1 Pet 3:15-16).
But, remember…
Jesus was consistent at a time of contradiction. "If the world hates you, know that it has hated me before it hated you" (John 15:18).
Stephen was consistent at a time of contradiction. "For it is better to suffer for doing good, if that should be God's will, than for doing evil" (1 Pet 3:17).
We are not out to win debates and verbal sparring competitions. Other people are not our enemies. We are called to share the love of Christ with our words and show the love of Christ with our actions. We are called to a consistent lifestyle reflective of the Kingdom Ethic.
Such is a powerful apologetic in an age when the law of life is that of contradiction.
This article on finding an powerful apologetic originally appeared here, and is used by permission.