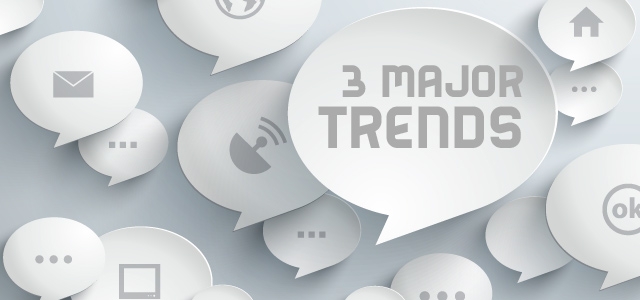 2. Legacy is becoming a liability. People are increasingly favoring brands and products that are younger.
The implications for the church in this trend are massive because we represent a 2,000-year-old faith.
As the baby boomer generation faces down massive succession issues around the country, it will be fascinating to watch and see if the next generation embraces those ministries … or simply starts newer, younger, fresher (in the eyes of the culture — better) approaches. Will the next generation want to be a part of an older established ministry or will they implicitly trust younger ministries because they are newer.
As the culture continues to obsess with the cult of youth … how can we offer the wisdom of age and experience?
3. People are not necessarily looking for what's true, but what works.
Brands that simplify decision making are 115 percent more likely to be recommended. (Corporate Executive Board, May 2012)
Andy Stanley in his book Deep and Wide put it this way: "People are far more interested in what works than what's true. I hate to burst your bubble, but virtually nobody in your church is on a truth quest. Including your spouse. They are on happiness quests." Our culture is looking to understand the message of Jesus in a way that makes sense in their everyday lives.
Are we articulating the irreducible functionality of the faith while at the same time not watering down the message?
Our role is to make it simple, but not simplistic. Our teaching can't be heavenly platitudes that have no earthly value. Every time we interact with people, they are asking if what they are hearing is helpful to them.
How do you respond to those trends?