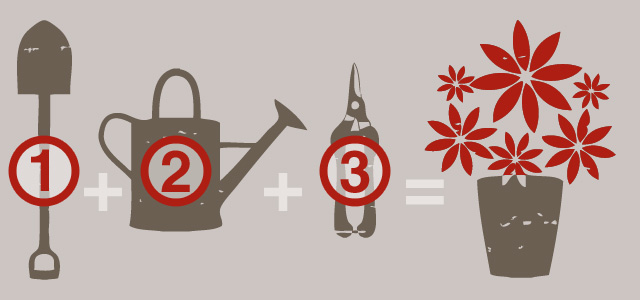 Several years ago, I read an article by Raymond P. Rood entitled "How Then Should Organizations Live." Rood makes the point that every church has three basic needs. This philosophy resonated with me and, based on my experience, I can see how it relates to the churches, businesses and nonprofits I have led.
Here are three things Rood says every church plant needs to thrive:
1. Growth
Rood says, "Growth needs focus on productivity and expansion." The growth of any church is vibrant and fast paced and requires lots of energy and attention. It's a world of numbers and percentages of increases. Without growth, the church will eventually die, but if a church only grows and never matures, that growth will not sustain itself for long.
2. Maintenance
According to Rood, "Maintenance needs focus on order and the reduction of problems." The more a church grows, the more it needs a structure in place to manage the growth; that's maintenance. Systems. Some people love the maintenance world. Maintenance is extremely necessary for the church to remain healthy. Still, if all a church does is maintenance, it will become dull, boring, legalistic and uninspiring. (Did I paint that well enough?)
Some churches die because they live in the maintenance world. They become one large bureaucracy of rules and regulations, designed with good intentions, to sustain the church's growth.
3. Development
Rood writes that "development needs focus on organizational quality." The development needs of a church are designed to take it to the "next level" of success. This is where a church really matures, develops lasting principles and values, and prepares itself for years of growth and success. Without developing a church, it will eventually wither and die.
A common mistake is to confuse development with growth. Growth is always growth. It is focused primarily on things getting bigger. We need that focus. Development is focused on things getting better, which may or may not lead to growth. It may be completely internal. As a development person, I always hope this leads to growth, but quality is my main objective. An example here would be developing or improving the internal accounting or paperwork systems — the maintenance function. It's more difficult to tie these directly to growth sometimes, but they can always be tied to development.