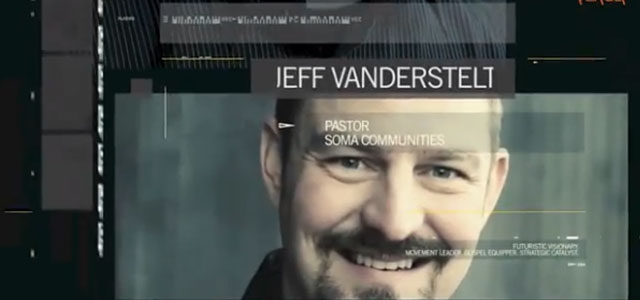 Jeff Vanderstelt describes the power of the Holy Spirit: "You keep reading in Luke and you find out that Jesus opens up the Scriptures in Isaiah and He says, 'The Spirit of the Lord has anointed me to preach good news to the poor.'
Ever wonder how Jesus spoke with such power and authority?
As He preaches the people that have known Him since He was a little kid go, 'Isn't this Joseph's son? What's up with him?' Don't miss it! For thirty years He wasn't preaching with power and authority. He got the Spirit of God on Him and He's preaching with power and authority. Why? Because Jesus is showing us how the human life is to be lived!
Jesus is showing us how powerful preaching takes place! Jesus is showing us that when the Spirit of God comes on men and women they can proclaim with power the greatness and goodness of our God in such a way that people will go, 'Who is this?' And we'll have to say, 'It's not me! It's Christ in me by His Spirit proclaiming to you! That's what's going on.' "