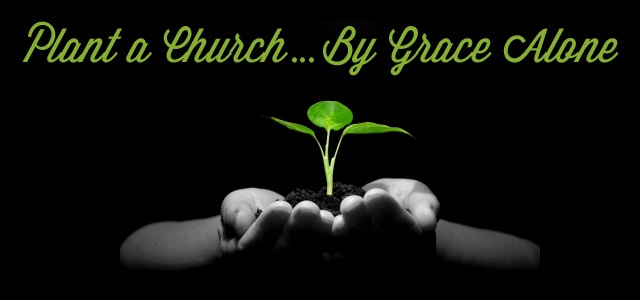 Nearly everyone is looking for the magic bullet that will propel their ministry into visible significance. Most of the church planters I know who have had remarkable results do not really know why it happened. I tell this story to remind us all that it is by God's sovereignty alone that we prosper.
We planted a church in Eastern N.C. in 1997. We met in a school and gathered our original crowd with a set of Tellstart calls. We had 138 people at the launch. There were 11 in our core team, so we felt good about our start.
A year later, we were running between 150 and 200. I had a daily radio broadcast on a new local Christian AM station. We met in an elementary school gym. You know the drill … metal folding chairs, lousy sound, labor intensive set up every Friday afternoon …
One Sunday morning, a couple walked in. I had never met them; didn't know their names. They answered one of our automated phone calls a year earlier, but never came. After the service, he asked me, "Are you ever going to build?" I said, "Eventually we hope to, but that will be many years away."
I knew the numbers; he did not. We were MANY years from being able to afford it. He asked where I would build if I had my choice. I gave him a location in the next town over that was having remarkable growth.
He replied that he and his partners had just purchased 1,000 acres of land right there and that we should probably have lunch that week. When we sat down at the lunch table, he said something to the effect of, "Look, I'm busy. Let me get right to it. My wife and I have been listening to you on the radio for the last three months to confirm this decision. We are developing 900 homes on that property. If you will move your church to our land, I will give you 15 acres. We want a Bible-believing, Christ-centered church on that property."
Of course, I agreed. But I was quick to tell him that even having a lot of very expensive land to back up a loan, no bank would give one to a brand new church with a tight budget and a short financial history.
He said, "Let's go talk to my bank." So we drove to "his" bank and walked into the branch manager's office. (He didn't knock.) The banker greeted his old friend and then they talked for at least a half hour about coon hunting. That's right, coon hunting. I do not know why anyone would go out at three in the morning with a very expensive dog just to find and shoot raccoons … but they did. Keep in mind, I was born and raised in New York City. We had really big rats, but I'm not aware of anyone making a sport out of it.
My new friend explained to the banker that he was donating 15 acres to "this fella's new church," and that we needed about a million and a half dollars to construct a 10,000 square foot facility on the land. The banker said, "Sure, when do you need it?"