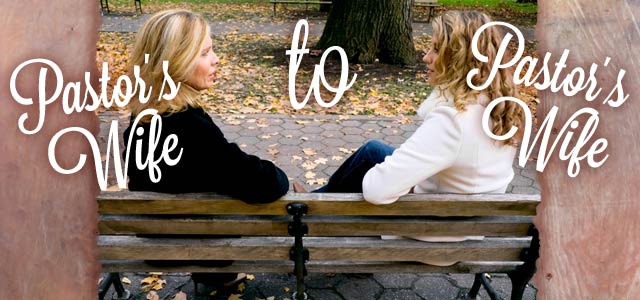 At first, when we were church planters, I wore many hats as a greeter, preschool teacher, baby rocker and clean up crew, just to name a few. Thankfully, as the church grew, I was able to invest my time in the areas I was most passionate about, such as greeting, welcoming and attending services to support my husband. (He says he preaches better when I'm in the room.)
No matter the church we serve in, my heart's desire is to interact with as many people as possible to help all feel welcome. And I love hugs, both giving and receiving! Oh yeah, and I love to hear my man preach—even as many as three times on a Sunday!
God gives different gifts to different people, and I needed to remind myself of God's truth. I need to be the person God called "me" to be! It is not always easy saying no to all the church expects me to be, but I have learned that saying "yes" to what God is calling me to do—and not being afraid to say "no" to other things—allows me the freedom to follow my passions.
It also allows God to use others to fill roles they should be doing that they do better than me. Finally, it allows me to be the best supporter I can be for my husband. (Again, I don't understand it, but he claims he's a better pastor because of me.)
Remember, don't try to be someone you're not; be the person God has called you to be.
God's Word says HIS yoke is easy. Don't let the world convince you otherwise.