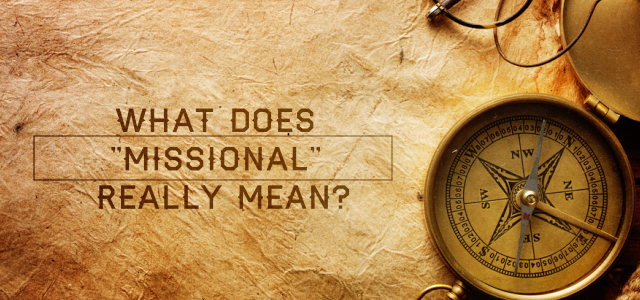 Back in 2007, I ran a series on the meanings of the word "missional." I came across these blogs the other day and thought it may be helpful to run excerpts of them again. Below are a few excerpts from a number of blog posts on the meanings of "missional."
I was originally planning to post "part 1" today, but I spent too much time on the phone with Francis Dubose. He was gracious enough to take the time to talk with me at length about all things missional.
Dubose is the first person I can find to use the word in the sense we use it today. Dubose, who is 85, wrote God Who Sends back in 1983.
He was a professor at Golden Gate Baptist Theological Seminary where the Francis M. DuBose Award for Excellence in Kingdom Missions is given in his honor.
My friend Jeff Iorg, president at Golden Gate, helped me track down Dr. Dubose at his assisted living facility. It was a great honor to be able to talk to a man who has influenced so many.
Dubose does not think he coined the word "missional," but he could not recall who might have done so before him. Our talk was a great help, and I will share some of his thoughts tomorrow.
I want to add up front that I will start this project from a historical perspective. My Ph.D. is in missions and my ideas are shaped by the historic ideas about church and mission. So, I won't post on this every day, lest some of you get quite bored on the subject. But, I would encourage you to read along anyway—the missional conversation is an important one, and I hope this series will add to the dialogue on the issue.
Finally, I should add that I don't think I can "define" the word. Simply put, it means what people intend it to mean when they use it. For me to say, "No, missional means this and you are using it wrong," is silly (and that goes for all "users" of the word).