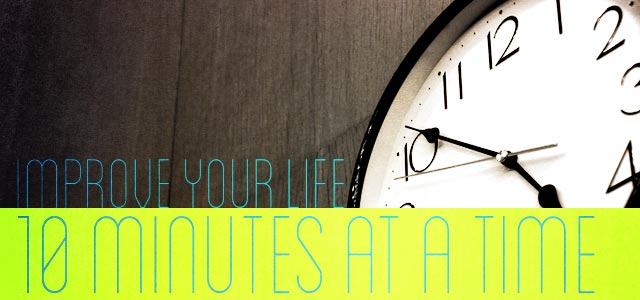 The bottom line: This post is not intended to be an apologetic, but more of a "come and see." These are the things that I've seen and heard and are real to me.
Here is how I practice 10 minutes with my creator:
1. First, I find the right place. For me, that is a comfortable chair in my office at home. It's a fairly quiet spot, relatively free from interruptions.
2. Next, I have the right tools. For me, that is the following:
a. The Bible App by YouVersion.
b. The Pandora App on my iPhone set to calming, reflective, instrumental music.
c. The native iPhone timer app set to 10 minutes, with the "Ripple" effect as the timer alert.
d. A set of in-ear headphones
.
3. When I'm ready to start, I do two things:
a. Review a passage of scripture on either God's commands or promises concerning meditating on him.
b. Breath a simple prayer, asking to be filled with the Holy Spirit.
4. As I begin the meditation process, I focus on two things:
a. I focus on my breathing. As I focus on the simple process of breathing in and out, it helps me to calm my mind and body.
b. I focus on one or two words that describe what I need. It might be the word "Jesus" or one of the fruits of the Spirit (love, joy, peace, patience, goodness, kindness, faithfulness, gentleness, self-control). I try not to make it in the form of a prayer. Just a word. In and out as I breathe. This is not about me "asking" as much as it is about me "experiencing," receiving God's presence as a gift.
5. The alarm goes off, indicating that my 10 minutes is complete. Usually, I can't believe that the time has passed so quickly. Sometimes I re-up for another 10. Sometimes I move into another form of prayer. Sometimes I leave, already anticipating my next appointment with the creator. Never have I failed to feel more peaceful, energized, loved and filled. It's addicting, it really is.
I'm issuing the 10-minute challenge to you today. I challenge you to take 10 minutes to spend in the presence of your creator. I challenge you to do it for five consecutive days and then I'd love to hear your stories.
Will you accept the challenge? If you will, I guarantee that it will improve the quality of your life.