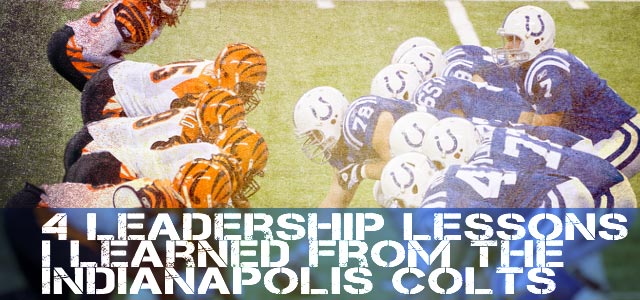 2. It's my job to get better every day.
No matter how good you are, you need coaching to make you better.
Reggie Wayne is not only one of the Colts' best players, but arguably one of the best receivers in the NFL. He was selected for the Pro Bowl six times and has been All Pro three times. He has an excellent chance of going into the Hall of Fame when he retires. Every year in training camp, he asks the coaches to "coach me like a rookie."
Did you get that? Veteran, All Pro, multiple Pro Bowls—"Coach me like a rookie." No wonder he excels. If you are going to make it in the Colts culture, you've got to desire to be coached.
Coach Clyde told me that in order to get better, you need two things:
a. Accurate feedback. If feedback/information isn't accurate, you can't make improvements. Every week after a game, they watch film and grade the performance. The process involves sometimes hard conversations.
Recently, I heard a quote about the difference between being kind and nice: "Kind people say tough things in a nice way. Nice people never say anything tough." Nice people don't help people get better. Kind ones do.
b. A nondefensive attitude. If you are defensive, you can't get better. Period. You can't take coaching personally. Sometimes there isn't time to say "pretty please." If you are going to get better, you've got to put your big boy/girl panties on, button up the chin strap and trust that the coach has your best interest at heart.
Sometimes you've got to take one for the team.
Questions: How coachable are you? Do you crave accurate feedback? Or are you defensive when someone coaches you?
Read the second two lessons I learned next time.