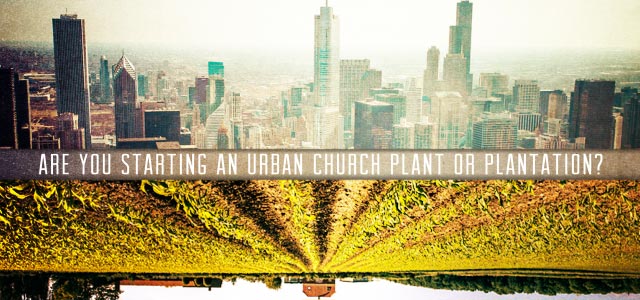 Money ? Effective Ministry
"They come in like Walmart—with all their fancy buildings and fancy programs. And one by one, the members of my church come to me and say, 'We love you, pastor, but they have a great kids program, so we're going to start attending that church.'" —an African-American urban pastor
But the question is: Can a church run by privileged people who have little to no firsthand knowledge of systemic oppression effectively minister to oppressed folks?
Probably not.
A few years ago, a large, multicampus, predominantly white church on the West Coast decided to expand their ministry into a low-income, predominantly black neighborhood. On the first Sunday of the new urban campus, the white male pastor, who had zero urban ministry experience, brashly declared to the mostly black audience, "This ain't your grandmomma's church." Little did he know that grandmomma's church has been and will continue to be the cornerstone of the community. If it weren't for grandmomma's church, this community would have completely fallen apart in the face of ongoing racism and societal oppression [iv].
In one moment, he dishonored the image of God in black people. (As James Cone says, "Blackness is the image of God in black people." If you disrespect grandmomma and her church, you're disrespecting blackness. Period.) And in that same moment, he also demonstrated an astounding level of cultural and historical ineptitude. Not surprisingly, when the neighboring black pastors heard what the white pastor said, they were deeply offended.
Privilege and Church Planting
I'm amazed at how quickly majority-culture pastors with no urban ministry experience acquire a passion for urban ministry and then automatically assume that they are qualified for the job. Last fall, I attended an urban and multicultural church planting conference that gathered national church planting leaders from over 30 denominations. As I looked out over the room, I couldn't help but notice that the group was about 95 percent white (and 99 percent male!).
When I asked the group how they figured that a group of white men could possibly be equipped to lead urban church planting movements among non-white and other oppressed folks, the room got really quiet. No one had a good answer. Indeed, it seemed as if they had never reflected on this question before.
Privilege says I'm called and equipped to minister to all people (but minorities are only called and equipped to minister to people who are just like them). Privilege says that the largest ministry with the most resources is the most effective ministry.
This privileged perspective on urban church planting undermines the unity of the body of Christ. If each part of the body has a unique perspective, gift and role to play, then we need to recognize that we're not equipped to do every type of ministry and humbly collaborate with the parts that are better equipped. For far too long, suburban pastors have ignored the perspectives and gifts of urban pastors.
Many of the urban pastors that I know are experts at ministering to the people in their neighborhoods. But they serve low-income populations and are desperately under-resourced. Just because they don't have a huge church or haven't single-handedly transformed a broken neighborhood doesn't mean that they're not effectively ministering within their limited means. If suburban pastors truly understood this truth, they would be running to sit at the feet of these amazing male and female urban ministers.
And they would do everything they could to support the great work of these urban ministers.
When the Church Looks Like the Family of God
If we truly saw ourselves as an interdependent body with a shared Head, resources, blood and life, then suburban churches that want to love on a city wouldn't do it by expanding their empires across city lines. They would do it by truly sharing their resources, blood and life in service to the Head.
Why build a new church building in the city when you can build one for an urban church—in desperate need of a new building—that is already there doing great work?
Why hire a new pastor to work at your new urban church plant when you can give an urban church the resources to make their long-suffering bivocational pastor full-time?
Why fund a new urban service project when you can fund the urban service projects that people of color have been running tirelessly and effectively on a shoe-string budget for years?