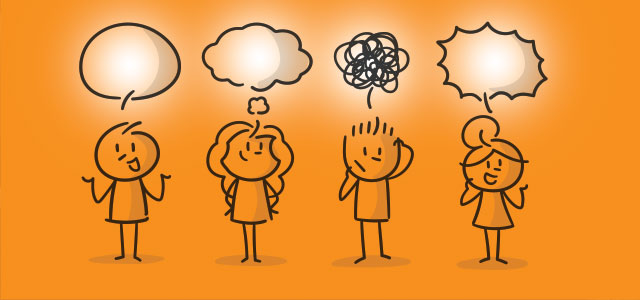 3. They are focused on you, not the people.
When choosing names that leave guests confused and compete with the church's branding, ministry leaders are usually focused on what they want, what will be best for their ministry and how they can be successful. But what about the people those ministries are meant to serve? If you choose a ministry name and logo with those people in mind, you'll probably opt for branding that welcomes newbies and complements the church's brand.
So: what's the best way to brand individual ministries at your church?
Choose names that are self-explanatory. This is a lesson that Elexio had to learn, too. Amp Vibe could've been anything! But Elexio Website clearly refers to our church website cms. Likewise, if Lakeside Community Church is starting a group for the teens, Activ8 doesn't indicate who the ministry is for or what it's all about. But Lakeside Youth is crystal clear.
You don;t need creatove ministry names; they need to make sense.
But if you're sold on an creative ministry name name like Underground, be sure to also include an indicator—Underground Kids Minstry. Parents will still have questions, but they'll at least know who belongs there.
If every ministry is still fighting for a distinct brand that doesn't complement the church's brand as a whole, you might be dealing with more than a marketing problem. Lack of unity could signal departmental silos and a power struggle threatening your church.
Address creative ministry names and branding issues in your church ministries now so you can begin effectively reaching people and making disciples.