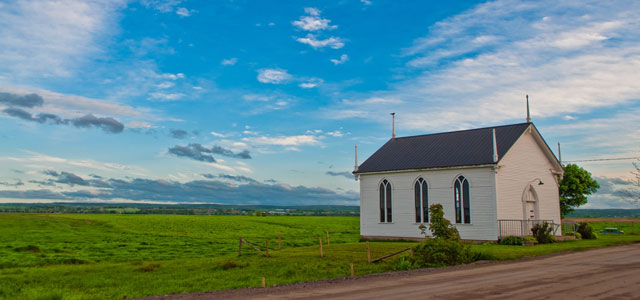 . . . in whom are hidden all the treasures of wisdom and knowledge. ~ Colossians 2:3
READING: Colossians 1:13-2:5
Recently I took a short prayer retreat at a mountain cabin not far from a small lake. Every day I walked or jogged two miles around the lake while I prayed. One day I carried a sheet of paper in my pocket listing several issues that were heavy on my heart. I walked the entire way around the lake without feeling like I'd connected with the Lord.
I decided to sit and continue praying until I heard from God. I looked at my paper and one question stood out: "What does our church need?"
We church planters want the best for our new churches. Our wish list might include more trained leaders or a particular key staff member. We might request an upgraded computer system, a bigger building, expanded office space or a better sound system.
The bigger churches seem to have all these things, and when we want to accomplish great things for the Lord, we wish for the best: leaders, staff, facilities and resources. And sometimes we wonder; Is there a program we could use – or a special outreach focus – that would enable our church to reach more people for Christ in a more effective way?
So that's why I was asking the Lord, "What does our church need?" Finally I heard the Lord's answer: Me. Keep preaching Christ.
No, I didn't hear an audible voice, but the sense of His guidance was very clear. What the church needs more than anything is the Lord. Other organizations may have lots of leaders, large buildings and expensive equipment. But only the true church has Jesus. And He's the One who makes all the difference.
Lord, Thank You for the leaders, facilities, and equipment You send our way. But, mostly, thank You for Jesus. Help me to keep preaching Christ. Amen.
Dynamic Church Planting International (DCPI) "Equips Leaders to Plant 5 Million Churches Worldwide." Learn more