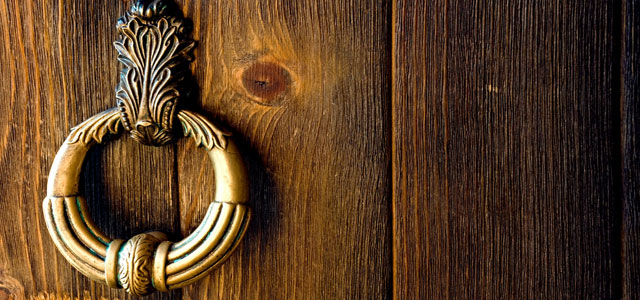 Now Jericho was tightly shut up because of the Israelites. No one went out and no one came in. Then the LORD said to Joshua, "See, I have delivered Jericho into your hands, along with its king and its fighting men." ~ Joshua 6:1, 2
READING: Joshua 6
Joshua looks around. He sees the city stretched out before him, shut up tight. He hears what the Captain of the Host tells him to see about the city. And, sometimes, he glances at his sandals, discarded on the ground next to his bare feet, ground made holy because the Holy One Himself stands before Joshua.
The test of faith often comes down to what we choose to see. Will we see only the closed gates, the closed hearts and the high walls? Or will we take God at His word and see our city through the lens of God's promise?
When we planted a church in the desert community of Rosamond, Jim regularly climbed to the top of the rocky crag behind our house and, from that vantage point, prayed over the whole town spread out below. It helped him to reconnect with the Lord who had clearly directed us to that place, and helped him again and again to see the city through God's eyes.
God delights in people whose eyes have been opened to see by faith. We are so blessed as church planters to do something for a living that nurtures and strengthens this holy sight. Most precious of all, the eyes of faith enable us to see and hear our beloved Captain, standing beside us as we with bare feet survey our city.
Dear Lord, Sharpen my spiritual sight to see my city through Your eyes and use this church planting project to help me see all things through the eyes of faith. Amen.
Dynamic Church Planting International (DCPI) "Equips Leaders to Plant 5 Million Churches Worldwide." Learn more