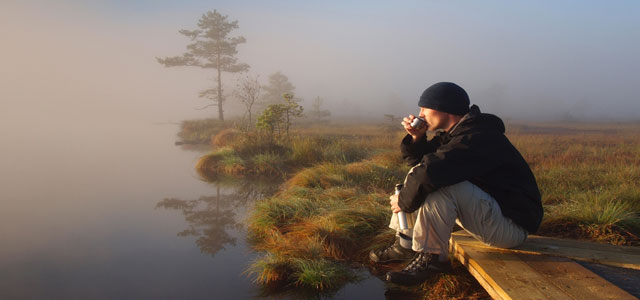 But he would withdraw to desolate places and pray. ~ Luke 5:16
READING: Luke 6:12-16
If the holy and perfect Son of God needed regularly to go away and pray to His Heavenly Father, how could any of us survive as church planters without regular prayer retreats? Jesus regularly withdrew to pray. Despite the crushing need of the crowds and the short timetable to equip and train the Twelve, He took the time to separate Himself and pray.
For over 30 years I've been going away three or four times a year to pray. Long before I knew that anyone called it a "prayer retreat," I felt a great need to be alone with God.
All church planters need regular prayer retreats. Whether you're a veteran in ministry, or newly trained, you need regular prayer retreats. Whether you are energized by solitude or energized by being with people, you still need regular prayers retreats.
So what specifically would you pray about? Over the years I've gone away for a number of different kinds of prayer retreats.
Every January I take a prayer retreat to intercede for my family and for my own soul. This sets the tone for my personal intercession the rest of the year.
Prayer retreats to receive a vision from God or to inquire for His direction in ministry are crucial.
Sometimes we need to pray to recover from intense spiritual exertion or to prepare for a spiritual battle ahead.
Some retreats are taken to help our staff or elders pray, and to forge plans of ministry together.
You and I will always need the Lord, and we need to be with Him – to set aside the time to be alone with Him – through all the seasons of our life and ministry.
Father, Help me make plans today to take a prayer retreat. I'm looking forward to being alone with You. Amen.
Dynamic Church Planting International (DCPI) "Equips Leaders to Plant 5 Million Churches Worldwide." Learn more