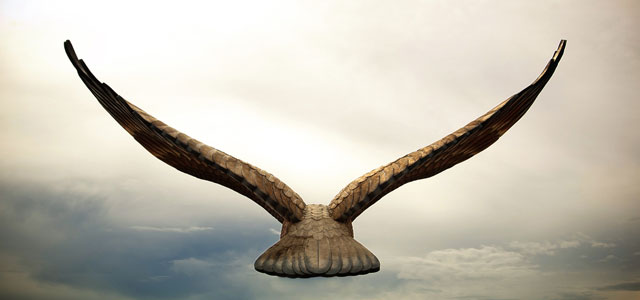 But they that wait upon the LORD shall renew their strength;they shall mount up with wings as eagles; they shall run, and not be weary; and they shall walk, and not faint. ~ Isaiah 40:31
READING: Isaiah 40:27-31
Many Old Testament passages tell us to "wait on the Lord." Perhaps the best known is this beautiful verse at the end of Isaiah 40.
Waiting in church planting is hard! We want to make progress rapidly and it usually is not quick enough! We want the people to mature quickly. We want God to move miraculously today. We want the church or ministry to grow remarkably NOW. We want abundant finances NOW! But the Lord wants us to wait on Him.
The Hebrew word translated "wait" (kaw-vaw) means "to bind together (perhaps by twisting), look, patiently, tarry, wait" (Strong's Hebrew and Greek Dictionaries). Why does God want us to wait? He desires to "bind" us together with Him and to cause us to "tarry" in fellowship with Him.
Here is a suggested definition: To "wait on the Lord" means to resist the urge to act impetuously and, instead, to clear away distractions and linger in fellowship with God, eagerly trusting Him to give perception, provision,protection, pleasure, perspective, power and perseverance for every life situation.
It would do your soul good to locate and study the passages on waiting on the Lord. You will find all these benefits. Do you want to soar like an eagle? Then spend time each day waiting on the Lord, enjoying His presence, His Word and His companionship.
Heavenly Father, Teach me to wait on you today. Show me how to linger in fellowship with You. Protect me from any action or delay that would depend upon my strength and not Yours. Grant me a clear vision of Your plan and a renewed trust to persevere in following You today. Amen.
Dynamic Church Planting International (DCPI) "Equips Leaders to Plant 5 Million Churches Worldwide." Learn more