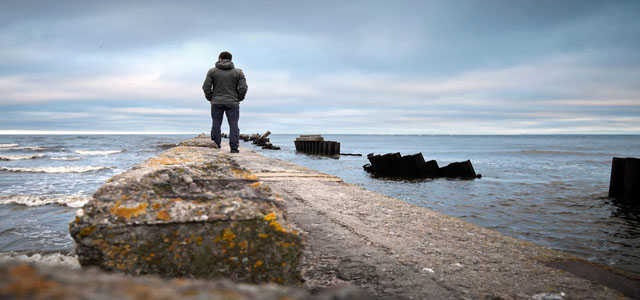 One thing have I desired of the Lord, that will I seek after; that I may dwell in the house of the Lord all the days of my life, to behold the beauty of the Lord, and to enquire in His temple. ~ Psalm 27:4 (KJV)
READING: Psalm 27
I caught sight of the bald eagle when she skimmed the surface of the lake and snatched a thrashing trout. In a flurry of strength she regained momentum and returned to her sprawling aerie hidden high in the Douglas fir. I stopped hiking, sat down and watched her for over an hour. My alert, observant focus was an "act of beholding," an unhurried savor of this serendipitous glimpse into her alien world.
I was almost fifty before I learned to behold the Lord. Church planters' prayers can be so need-oriented, so action packed. It's easy to inquire of God. It feels productive to pray through a list, to grapple over some problem and talk, talk, talk in the presence of God.
But we're worshippers first. We've been invited to tiptoe past that ancient veil into the Holy of Holies and simply behold our God. To behold is to fix our gaze upon Him in much the same way I watched that eagle, without agenda or ulterior motive. Beholding in silence creates a holy space for God to reveal whatever He wishes to disclose to our appreciative hearts.
I find it easiest to behold God by asking Him to give me a name to ponder. He has never failed to bring a name to mind. Then I silently focus on two things: (1) that God is here, as He promised, and (2) that He is that name. Sometimes He reveals treasures of insight or shares a delight. But often He restores my soul simply by letting me look at Him.
Dear Father, Give me stillness and grace to behold Your beauty. Amen.
Dynamic Church Planting International (DCPI) "Equips Leaders to Plant 5 Million Churches Worldwide." Learn more