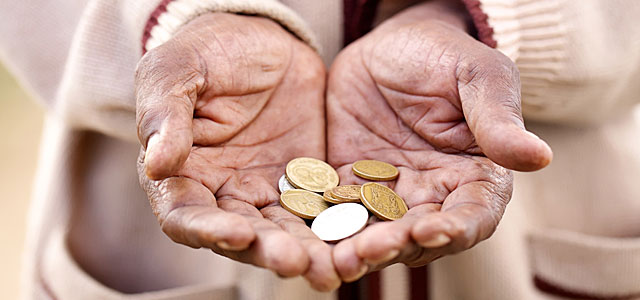 And you Philippians yourselves know that in the beginning of the gospel, when I left Macedonia, no church entered into partnership with me in giving and receiving, except you only. Even in Thessalonica you sent me help for my needs once and again. Not that I seek the gift, but I seek the fruit that increases to your credit. ~ Philippians 4:15-17 (ESV)
READING: Philippians 4:14-20
We church planters know what it's like to trust God for finances. And nobody knew more about daily dependence upon the Lord than the Apostle Paul. He was in prison in Rome when he wrote to the Philippian church to thank them for two encouragements: the visit of Epaphroditus and monetary support. Paul's gratitude also gives great instruction about the grace of giving. He teaches us five lessons. We'll cover two today and three tomorrow.
First, financial giving makes us partners in the gospel. In v. 15, Paul says no other church entered into "partnership" with him. The Greek word is fellowship, literally, "common life." Financial giving means we stand together to share the gospel, to pray, to shoulder burdens. Together.
Second, financial giving is an investment in eternity. Paul tells them in v. 17 that he doesn't seek the gift but "the profit which increases to your account" (NASB). More than the money itself, Paul is thankful that their gifts do eternal good. It brings the gospel to save people from hell, it equips believers with God's eternal Word, and it does a work of grace in the hearts of the givers.
Financial giving gives us the opportunity to connect with God's grace in partnering and investing for eternity.
Lord, Show me how to teach, and to model, the grace of giving. Amen.
Dynamic Church Planting International (DCPI) "Equips Leaders to Plant 5 Million Churches Worldwide." Learn more