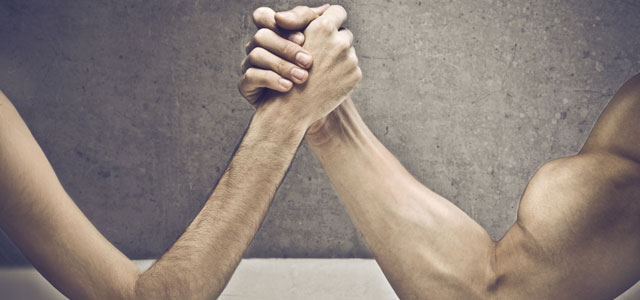 . . . The Son can do nothing by himself; he can only do what he sees his Father doing . . . ~ John 5:19
READING: Numbers 13:26-14:45
Unlike defensive trust battles that hit us without our permission, we hold the power to choose what to do in an offensive trust battle. In Bible times, believers saw a problem or an opportunity of some kind and had to decide what to do. The critical trust battle was fought on the brink of the action while they debated what to do. They could choose to do nothing, to do something in their own strength, or to do something that obeyed God and relied on God's strength. If they chose to obey God, then their entire endeavor became an offensive trust battle.
The Israelites at Kadesh illustrate this perfectly. When the twelve spies gave their report, the Israelites would have trusted God by obeying His command to commence the conquest of Canaan. (Later, they conversely displayed their lack of trust in God when they launched an attack right after God forbade it.) Jesus fought offensive trust battles in the Garden of Gethsemane, and when He tarried two days after getting Mary and Martha's message regarding Lazarus.
Church planters routinely encounter offensive trust battles as we consider whether or not to follow the call to plant churches, choose where to plant the next one or debate the myriad intermediate action steps.
While defensive trust battles focus on our reactions, offensive trust battles focus on godly action. The key trust issue in offensive battles is to figure out what it means to obey God. Are we willing to obey God even if it means taking a risk? And if we launch out by taking a step of obedience, will we stick it out even when the going gets tough?
Father, Help me to trust You by obeying You implicitly and courageously. Amen.
Dynamic Church Planting International (DCPI) "Equips Leaders to Plant 5 Million Churches Worldwide." Learn more