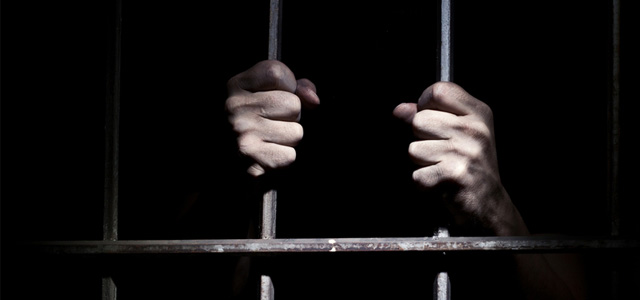 In the high priesthood of Annas and Caiaphas, the word of God came to John, the son of Zacharias, in the wilderness. ~ Luke 3:2 (NASB)
READING: Luke 23:32-43
Bill lives in a building guarded by electric doors and surrounded by razor wire topped walls. Rolls of razor wire coil on the ground between the wall and building. He lives in a high security prison serving several life sentences. He will never again be on the outside of the razor wall. He is a serial killer. He cannot even remember how many he murdered.
Bill is also a Christian. God has so changed his life that he works as prison steward and librarian. Bill beams when he shares the love of Jesus with fellow prisoners. He graciously accepts his prison condition believing it is God's sovereign plan for his life, enabling him to speak God's Word to some of the roughest criminals in the prison system.
John the Baptist was the son of a priest who cleared the way for the Lord in the wilderness. God's Word was not lost in John's wilderness, and it is not bound in the confines of a prison. God's Word came to Ezekiel among the captives by the river of Chebar and to the apostle John on the isle of Patmos. It came to Bill in his prison cell.
Wherever we are, when we speak the Word of the Lord to others, history will be impacted through changed lives. Epic history may not change, but when the destiny of one life is impacted by God's Word, we are history changers.
When we feel the word you have given us is not changing lives, Father, remind us of the lives of those who have spoken your words and changed the course of life and history. Help us to speak the Word you give us so we can be world changers. Amen.
Dynamic Church Planting International (DCPI) "Equips Leaders to Plant 5 Million Churches Worldwide." Learn more