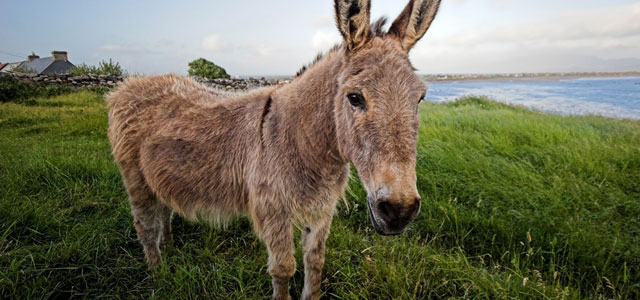 Go into the village opposite you, and immediately you will find a donkey tied there and a colt with her; untie them and bring them to Me. If anyone says anything to you, you shall say, "The Lord has need of them," and immediately he will send them. ~ Matthew 21:2, 3 (NASB)
READING: Romans 8
Planting churches among the indigenous tribes that have no Christian frame of reference can have unique challenges. Imagine if you will, the mind, not yet indoctrinated to the deity of Christ, tackling this Scripture for the first time.
Jesus instructed his disciples, "Untie them and bring them to me. If anyone says anything to you . . ." Without the presupposing intellectual framework Christians have, it looks very much like Jesus was inciting His disciples to donkey thievery. "If anyone asks you" to our isolated indigenous friends translates to mean: "if you get caught."
We have the context of the whole of Scripture to guide us. Psalm 24:1 says, "The earth is the Lord's, and all it contains, the world, and those who dwell in it." You cannot steal what is already yours.
We work with a local indigenous tribe called the Embera Chamí. The Embera are an ancient warrior people who never surrendered to the Spanish Conquistadors. The nation we call Colombia, they have never officially recognized. Therefore, this land and everything on it belongs to them. Quite often, and understandably, there is opposition when they try to take possession of what they consider to be "theirs."
How often as Christians have we faced opposition in taking possession of what is declared to be already ours in Scripture? Donkey thievery to some is obedient faith to others.
Father in Heaven, Help us to take possession of all things you have declared to be already ours. Amen.
Dynamic Church Planting International (DCPI) "Equips Leaders to Plant 5 Million Churches Worldwide." Learn more