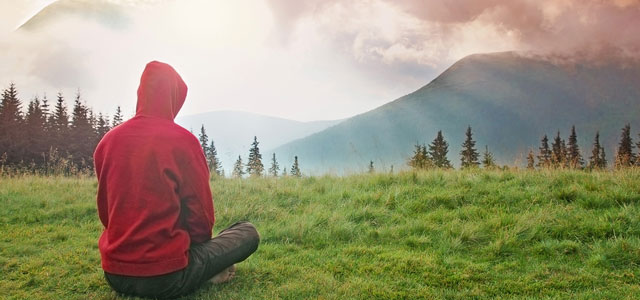 Blessed are those whose strength is in You, who have set their hearts on pilgrimage. ~ Psalm 84:5
READING: Psalm 84:1-5
Recently in one month I was the speaker at a weekend retreat and then took an exhausting trip out of state right before my father died unexpectedly. After the dust settled, emotionally and physically drained, I began aching for a prayer retreat. "My heart and my flesh [were crying] out for the living God."
Some church planters regard prayer retreats mainly as an opportunity to get away to do necessary planning and set the agenda for the next phase of their project. While that's certainly worthwhile; for me, it pales in comparison with my urgent need to connect with the Lord, to bring my inner turmoil, my sorrows, my wounds, my fatigue, my empty hands and my confusion to the only One who can set all to rights. Because it has been true so often in the past, I've become convinced that if only I can steal away to Jesus, He will restore my soul and fill me up again.
The Psalmist might have been in exile, pining away because he wasn't free to take one of the regular pilgrimages scheduled on the Jewish ceremonial calendar. Sometimes we can't stop everything and get away. But the person who has set his (or her) heart on pilgrimage looks up, above the bustle of urgent tasks and obligations, to plan and calculate, always searching for creative ways to find that treasured time alone with the Lord.
If that is your heartbeat, then even if you can't go quite yet, you are already blessed, realizing as you do that your strength is in God.
Father, Help me not to give up or shove aside that impulse if I notice that my heart is gasping for a fresh encounter with You. Bless me soon, soon, in Your presence I love so dearly. Amen.
Dynamic Church Planting International (DCPI) "Equips Leaders to Plant 5 Million Churches Worldwide." Learn more